Upcoming AGOSA elections
Pick a form today. The deadline for submission of the form is 3 Nov 2021
Induction of AGSHS headministress
Mrs Gifty Andoh was today 6 June 2021 inducted as the new headmistress of AGSHS.
Listen to the AGOSA ANTHEM I AGOSA HYMN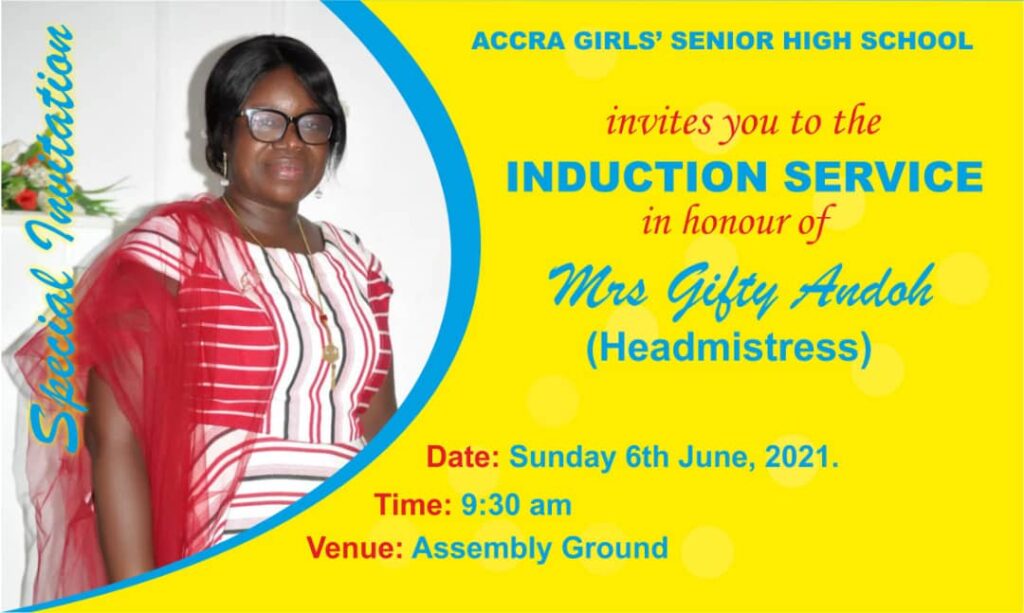 Handing over 60th anniversary project
The Zongo Development Fund handed over the Gate Project on Wednesday, 21st April, 2021. Sponsorship for the main structural works was sought from the ZDF by the 1977 Year Group. The Northern Gate was funded by the 1965 Year Group. AGOSA National financed the remaining external works including landscaping and signage.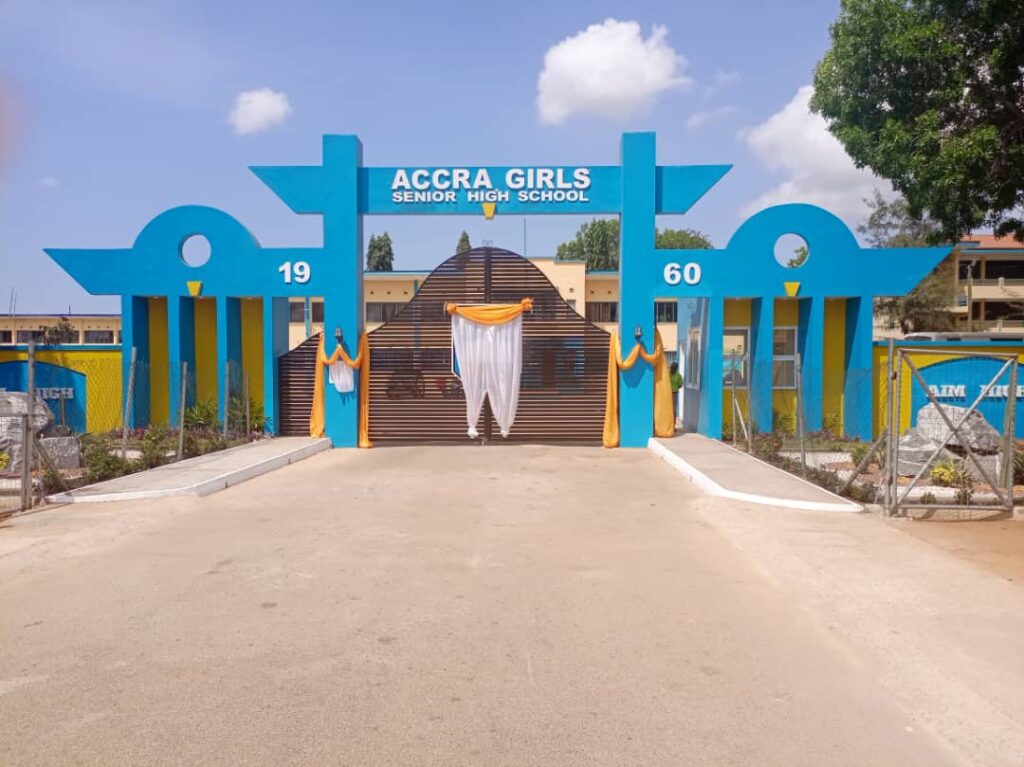 Donation by PTA, 15 March 2021
The PTA made a donation of 24 ceiling fans to the school.
They entire staff and students are very grateful to them for that kind gesture.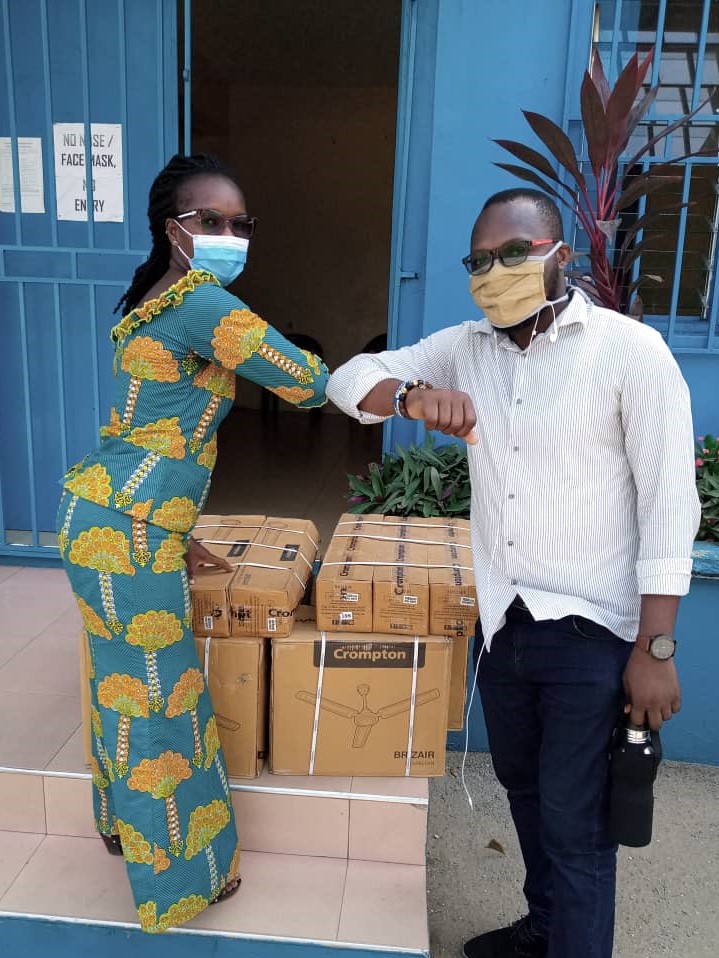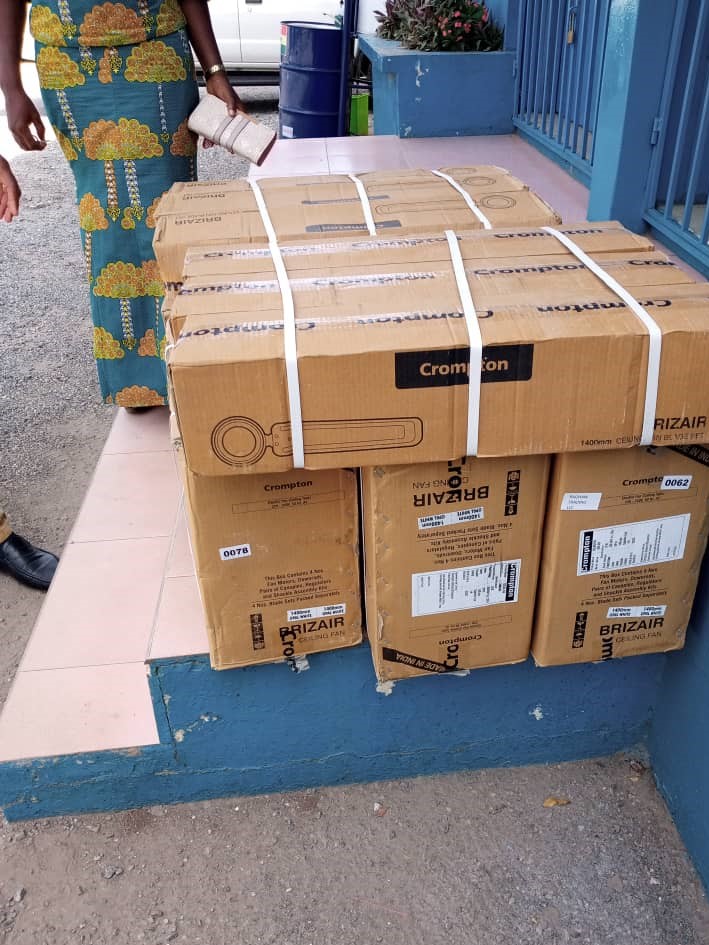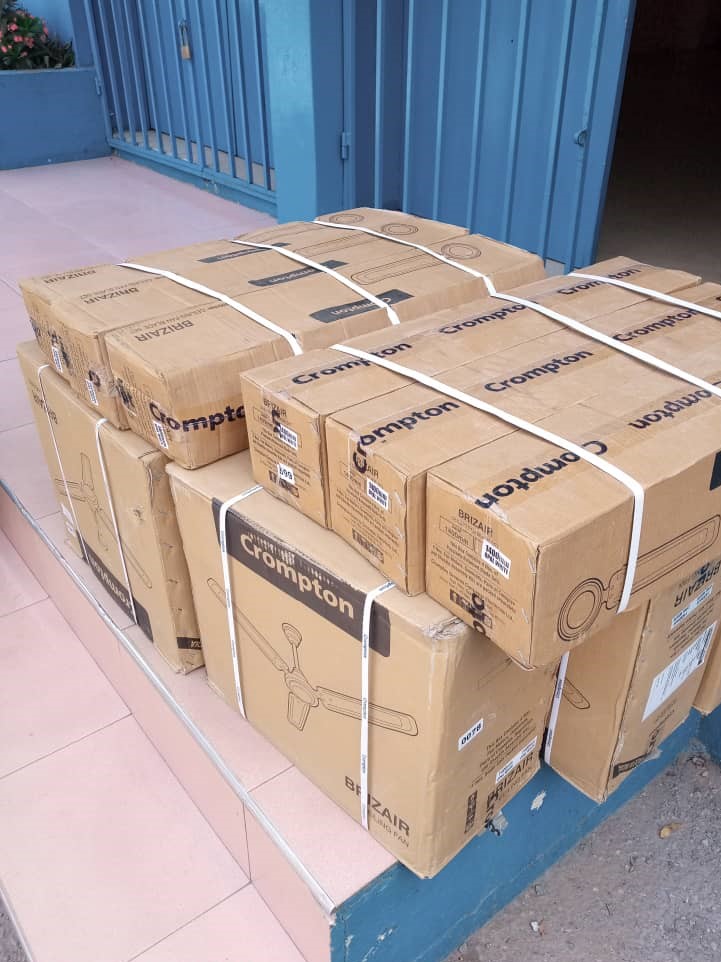 Send of Mrs Joyce Acolatse
Fellow Agosans, The School will organize a short ceremony for Mrs Joyce S. Acolatse's send off on Friday, 26th February, 2021 with some key stakeholders present. As was mentioned during the virtual General Meeting, it will be a fine opportunity for AGOSA to also present its Farewell package which includes a Citation. In view of the Covid-19 situation and the need for limited social gathering numbers, some Reps of the Executives, AC and the 1978 Year Group of which she is a member will represent the entire AGOSA at the function.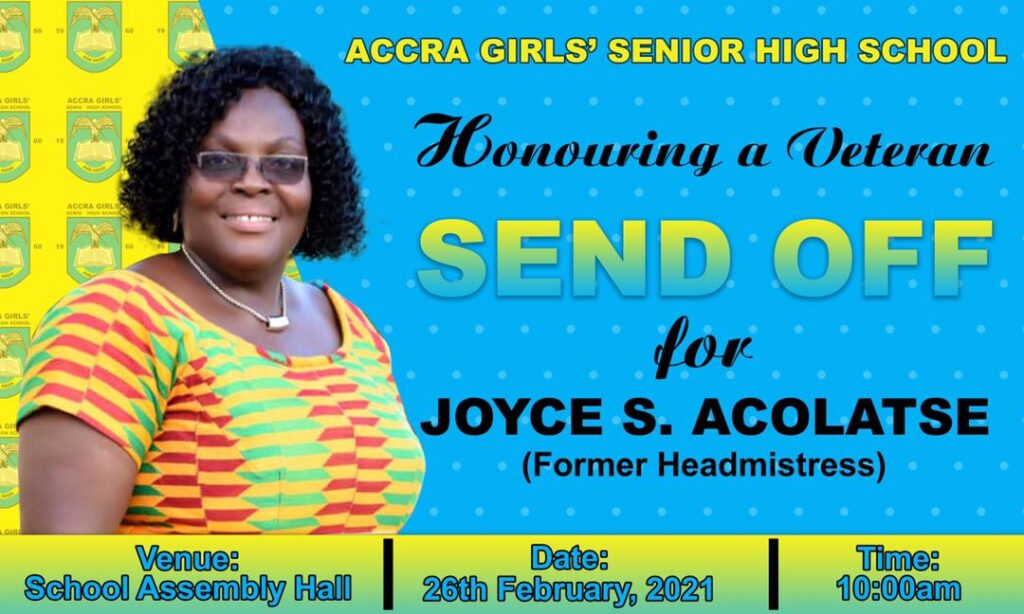 Mrs Joyce Akolatste hands over
The handing over the administration of Accra Girls' Senior High School by Mrs Joyce S Acolatse to Mrs Gifty Andoh took effect in August 2020 in the presence of Awurabena Okrah, the Board Chairperson.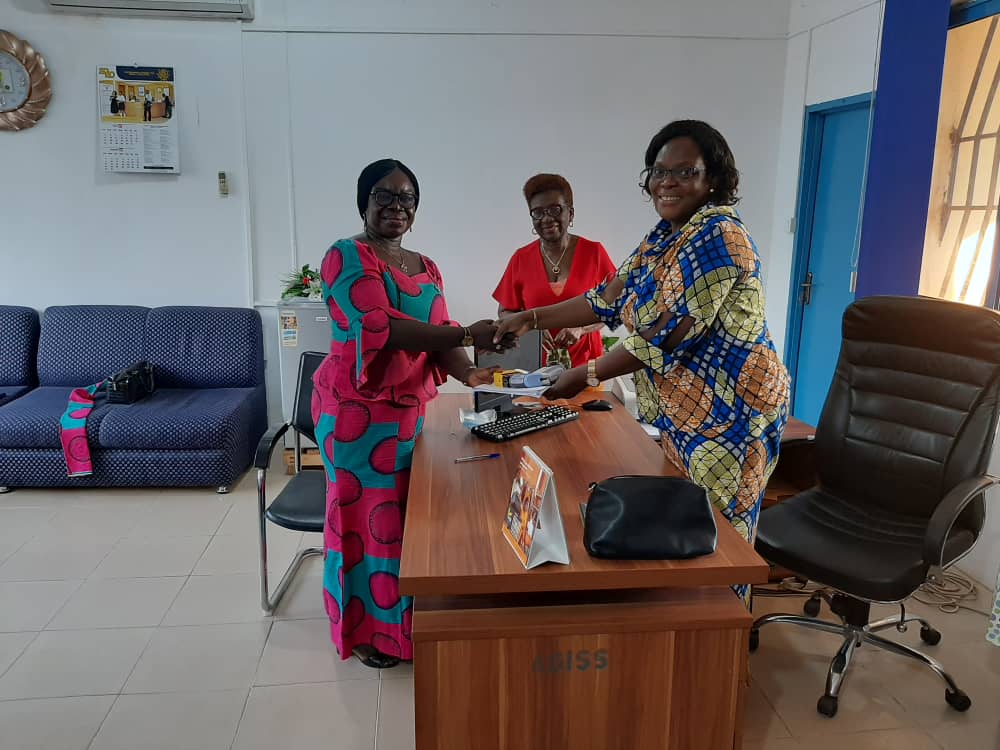 New headmistress of Accra Girls
Fellow Agosans, We share with you a picture and brief profile of Mrs Gifty Andoh, the new Headmistress of our dear Alma Mater received from the Board Chairperson. The Executives will pay a courtesy call on Mrs Andoh sometime next week.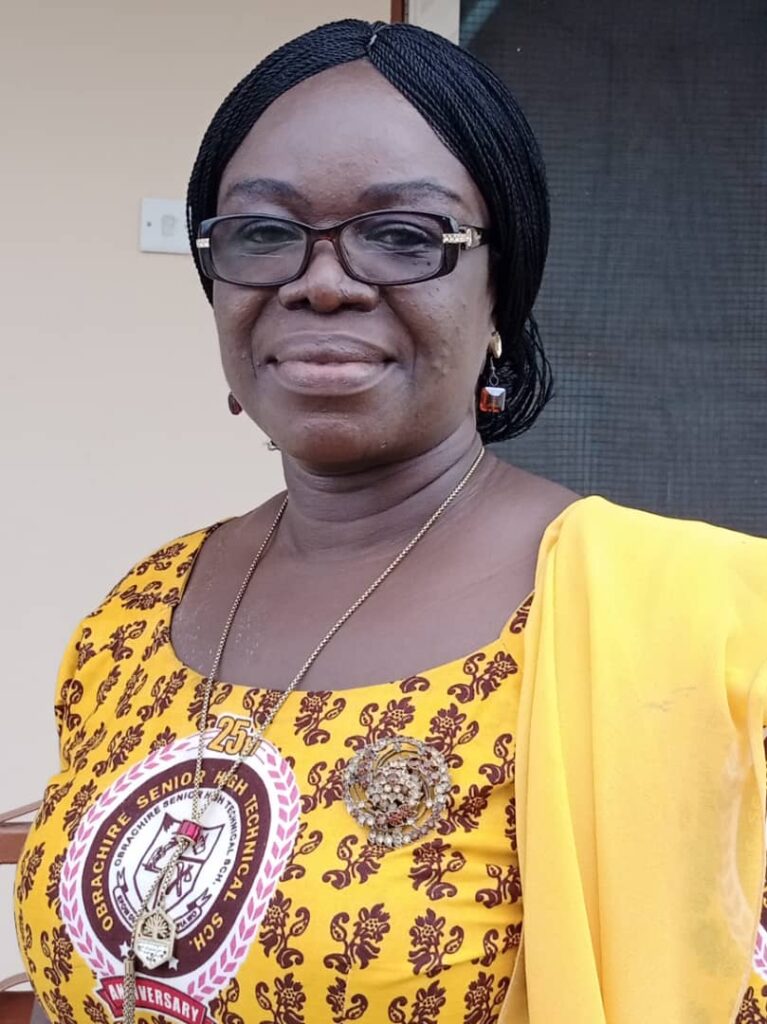 C-19 Donations 83 yr Group
The 1983 Year Group visited and presented some PPEs to the School today. According to the Headmistress the donation was timely. Let's continue to support the School with our widow's mite. Read more…
Regional debate win by AGSHS
64th Independence Day Celebration Debate Competition. Accra Girls SHS has won the regional debate contest. Read more…
Akwaaba (Akan), Welcome (E), Bienvenue (Fr), Bienvenido (Sp), Willkommen (G), Benvenuto (It);
A warm welcome to the website of Accra Girls Old Students Association or Alumni (AGOSA). We thank you for visiting the website and hope you would enjoy its virtual tour.
Current Executives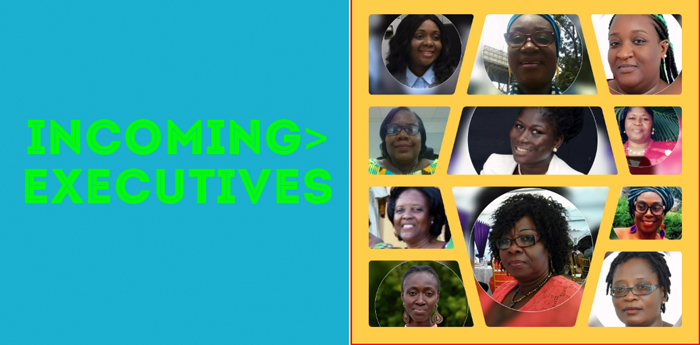 Outgoing Executives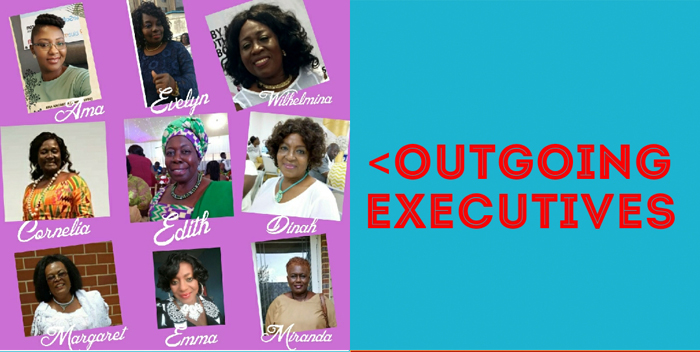 This site is meant to provide a forum for all alumni to get in touch, to have fun and to provide a means of gathering resources that will enable us to assist our alma mater and to share with friends of our great School.
The idea of creating an AGOSAN network has existed for several years but recently a handful of us finally got down to business and set our minds to finalizing this vision hence the birth of our website. We trust that you would support such an initiative as part of a strategy to enhance the support for AGISS. All final-year students are seen as a primary target group for membership of AGOSA. All former students and even faculty are encouraged to become part of such a group.
A salute to all AGOSAN mothers (a mother in this context denotes any AGISS lady who has parented a child since she completed school).
We applaud all the thousands of mothers who are first and foremost home managers before anything else, and whom through their dint of hard work and sacrifice, have raised, served, nurtured, disciplined, shaped the minds & built up characters of, and have educated several children who have now become notables in the Ghanaian society at home and abroad.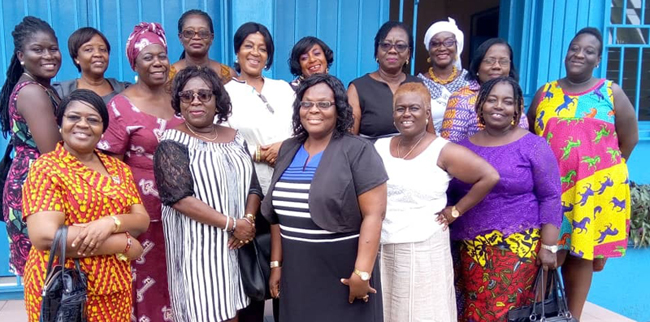 A mother is always and at the same time, a loving servant, tender loving care-giver, educator, intercessor, overcomer, financial manager, nurse, cook, seamstress, playmate, adviser, an advocate, diplomat, lawyer, politician, cheer-leader, industrious, safe-haven, in a gist a wholesome beautiful being who gives security to a child (a child denotes your own, sister/brother, stepson/daughter, nephew/niece, cousin, adopted son/daughter, refugee, or even sponsored children).
Would you agree with us that, perhaps, the greatest achievement of AGISS, is the thousands of educated mothers that it has produced over the years of its existence? More grease to our elbows!! The old adage which says "When you educate a girl-child you have educated a nation" is really accurate.
Join AGISS Alumni!!!!!
Kindly submit any thoughts/suggestions that you may have via the feedback page so as to enhance the website.