Latest
March 2019
Gloria Clarissa Oddoye (Dzeha)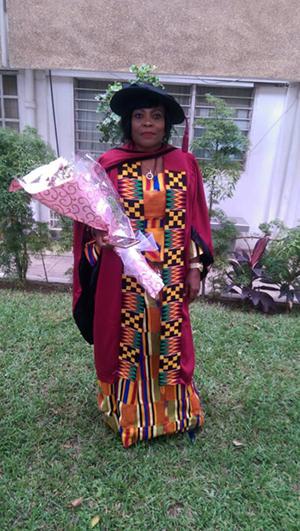 We celebrated academic excellence this weekend, at 84/85 year group, we are maturing like FINE WINE, we continue to borrow the Hearts of Oak anthem – Never Say Die until the Bones are Rotten. Our Gloria Clarissa Oddoye(Dzeha) was crowned with her PHD at the University of Lagon this Saturday.
Her PHD is in Finance and Economics. Her research was in 'Total Factor Productivity and Economic Development in Africa. She's currently a Lecturer and a Researcher at Central University. We at 84/85 believe Continuous Learning is the only way to stay abreast with the times.
We continue to wear the Aim High Crown and never miss the opportunity to bling. We thank God for seeing our dear Gloria through four hard years of this journey.
Ladies join me to celebrate Fatima Mimmi Karim 2018.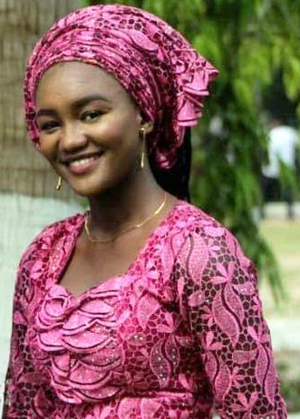 I met Fatima in May this year when we handed over the Science Block Washrooms. Fatima came to meet me to ask how we did it, I was instantly taken to her confidence and determination to make a difference.
During the holidays and whilst she waited for her results, she enrolled at National Institute of Information Technology, a 3 months intensive Microsoft Office course to update what she did in School. She also enrolled on a 'Makeup artist' course at the same time.

The results are out and I am proud to say Fatima has passed all. She's already got her Nov/Dec results and definitely going to University.
Well done Fatima, keep going the way you are and you'll be the one to watch.
Adjiringano-Trassaco valley
Business Administration Major:Human resource management (HRM)
Well done Fatima, keep going the way you are and you'll be the one to watch.
Meet Sarah Dorgbadzi
Our Sarah Dorgbadzi was also part of the procession presenting her students for their awards. Sarah was crowned with her PHD in 2016, her PHD was in Theatre – her focus was on Ghanaian story telling – Ananse sem. Sarah was invited to Harvard University in 2016 to give a presentation on the relationship between Theatre and Religion.
Sarah owns a Pig Farm and is fast becoming the number one smoked pork producer in Ghana. Her nicely packaged smocked pork are parked with PHD goodness.
Sarah continues to lecturer in the University of Ghana – Legon. Our front gate at 84/85 was shinning with silver stars this weekend as we continue to encourage our sisterhood to pursue their heart desires. Hope we've inspired you to go for yours too
Naa Oboshie, Year 2014
Obtained First Class Honours – 3.94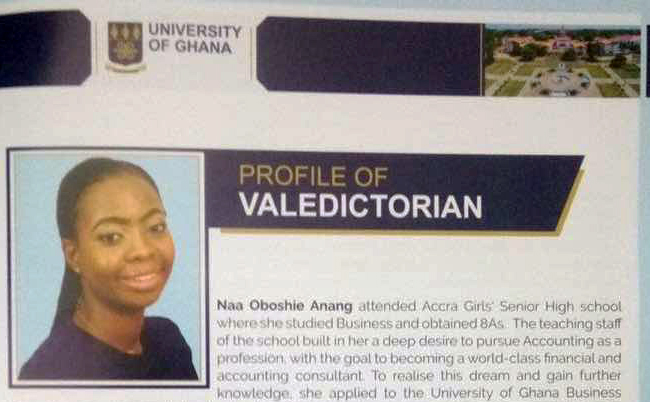 Naa Oboshie is the sort of role models that needs drumming up for the attention of our young ladies of AGSHS. Young girls pursuing academic excellence against all odds. These are the sort of ladies who will elevate the name of our Alma Mater to where it should be. Let's celebrate academic excellence, after all that's what it's all about.
…more coming soon….