AGOSA holds monthly meetings which result in prioritizing agenda items/activities and linked to current available funds. We'll endeavour to post agenda items before meetings whenever feasible so as to encourage more attendance from all. For any questions please refer to our contact page.

2021 Elections
Once a year group is in good standing (GH₵ 1,000.00 dues fully paid) automatically a nominee from that group is in good standing.
Nominations are not limited to year groups alone.
Other year groups/individuals can nominate someone outside of their year group once CANDIDATE is in good standing.
The deadline for submission of nomination forms is Wednesday, 3rd of November, 2021.
Campaigning starts on Thursday 4th November, 2021 at 18:00pm GMT and ends on Thursday 18th November, 2021 at 18:00pm GMT.
Voting is slated for two (2) days. Thus Voting starts on Friday 19th November, 2021 at 09:00am GMT and ends on Sunday 21st November, 2021 at 09:00am GMT.
Voting is 48 Hours Straight – No cut off time.
Greening AGSHS
Some of the plants were mahogany, nim, iron and orange.
Many thanks to all who showed up, esp.
Sis. Felicia Acquaye 66
Sis. Sylvia Eshun 70
Sis. Patience Sani-Thomas 70
A Rep from 88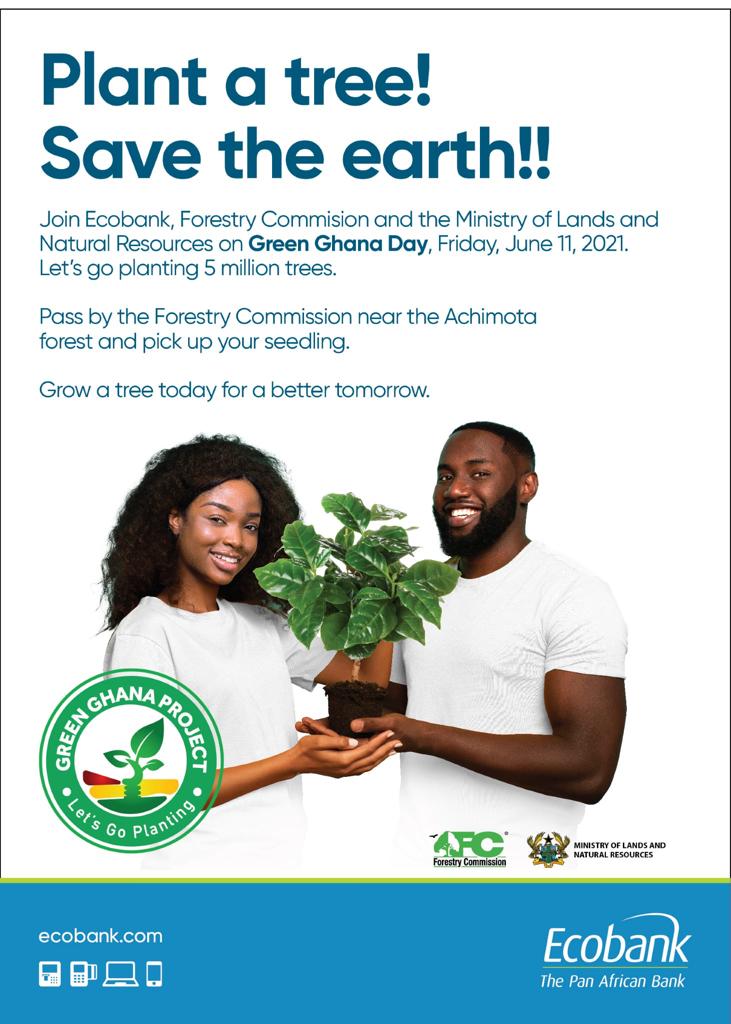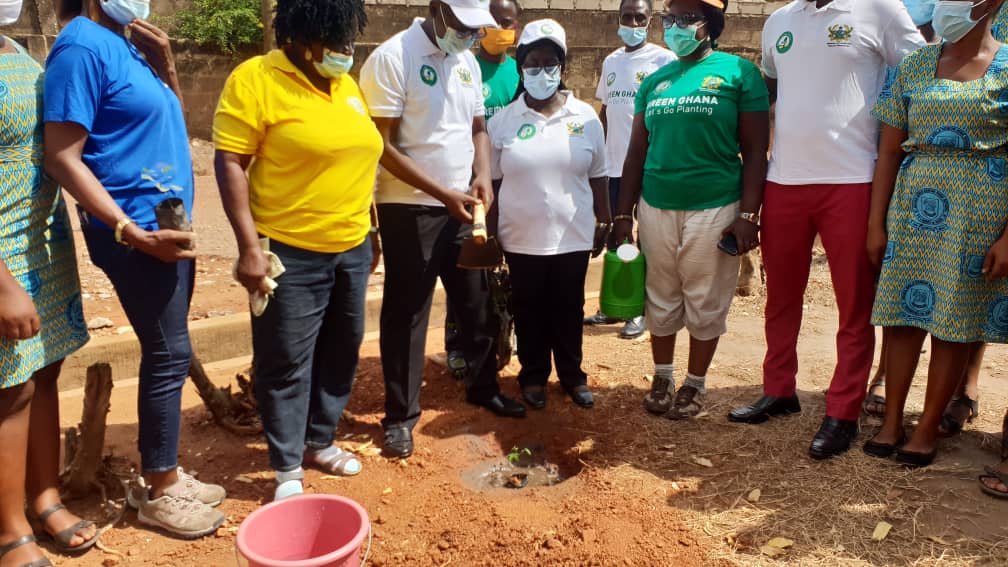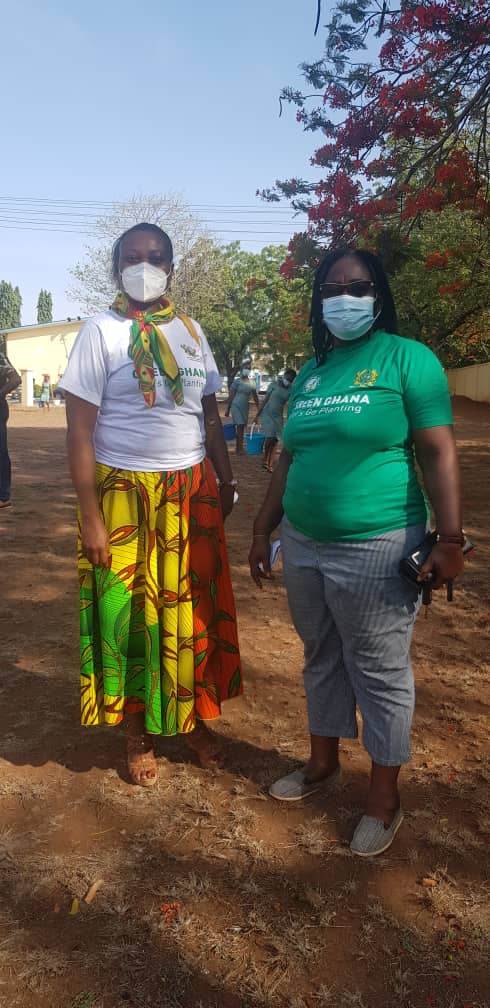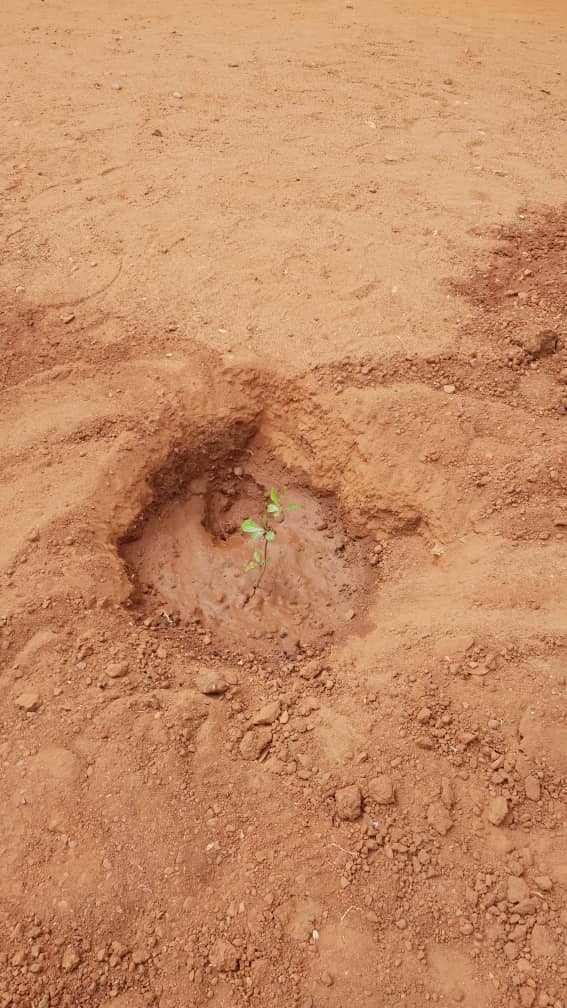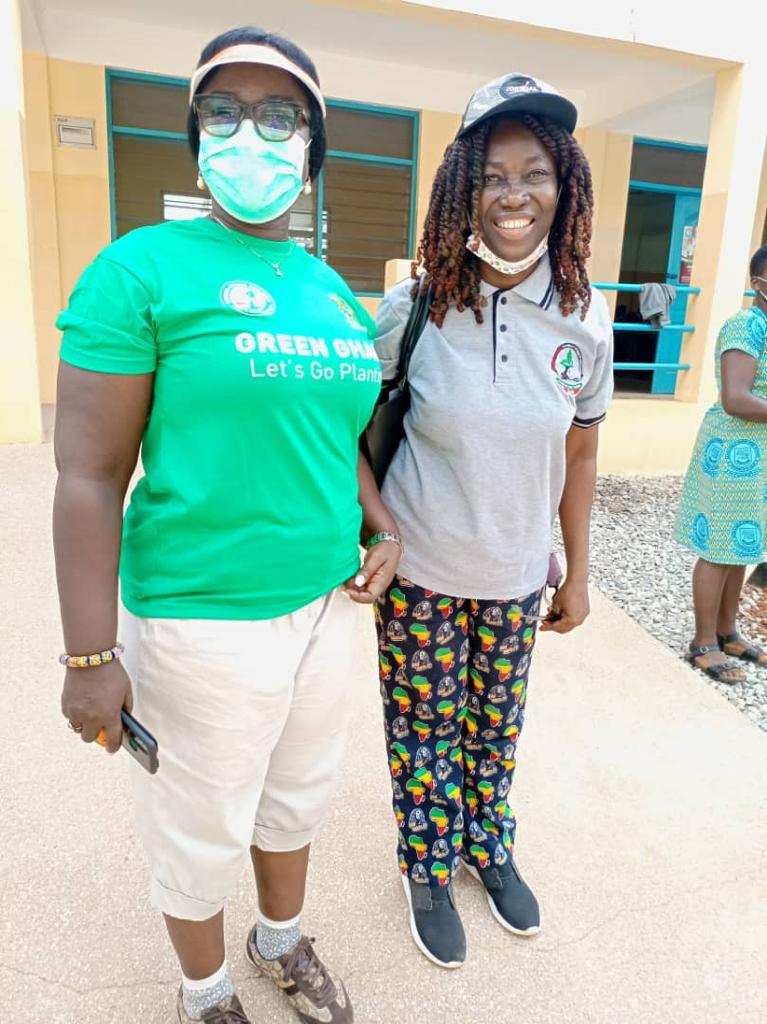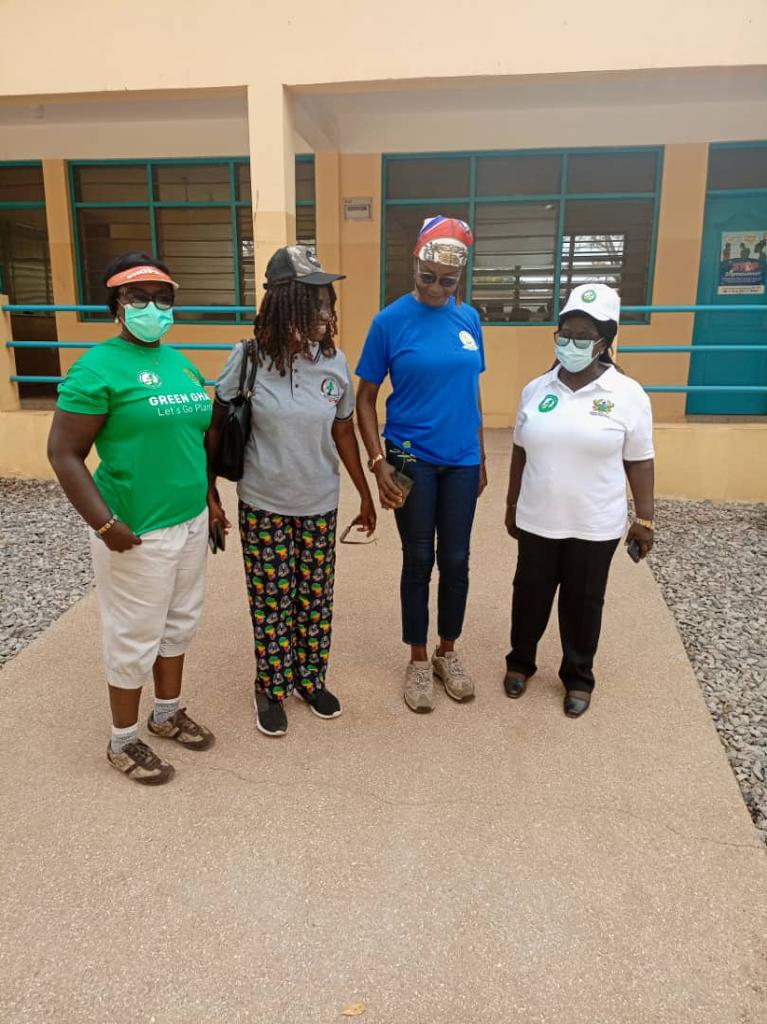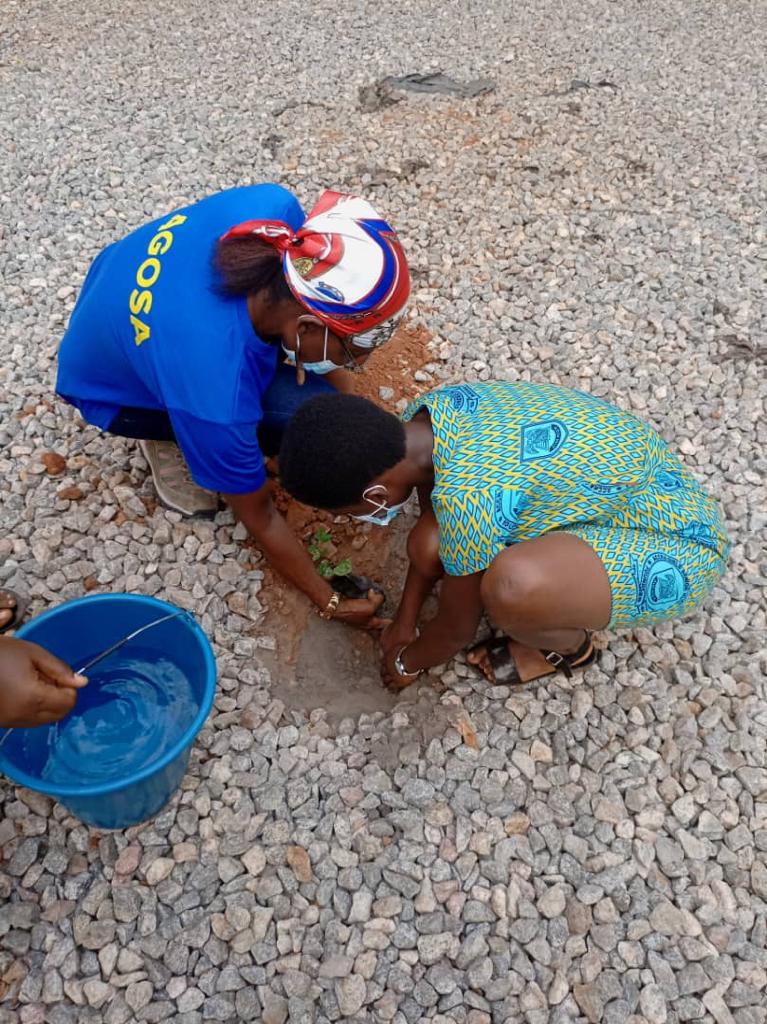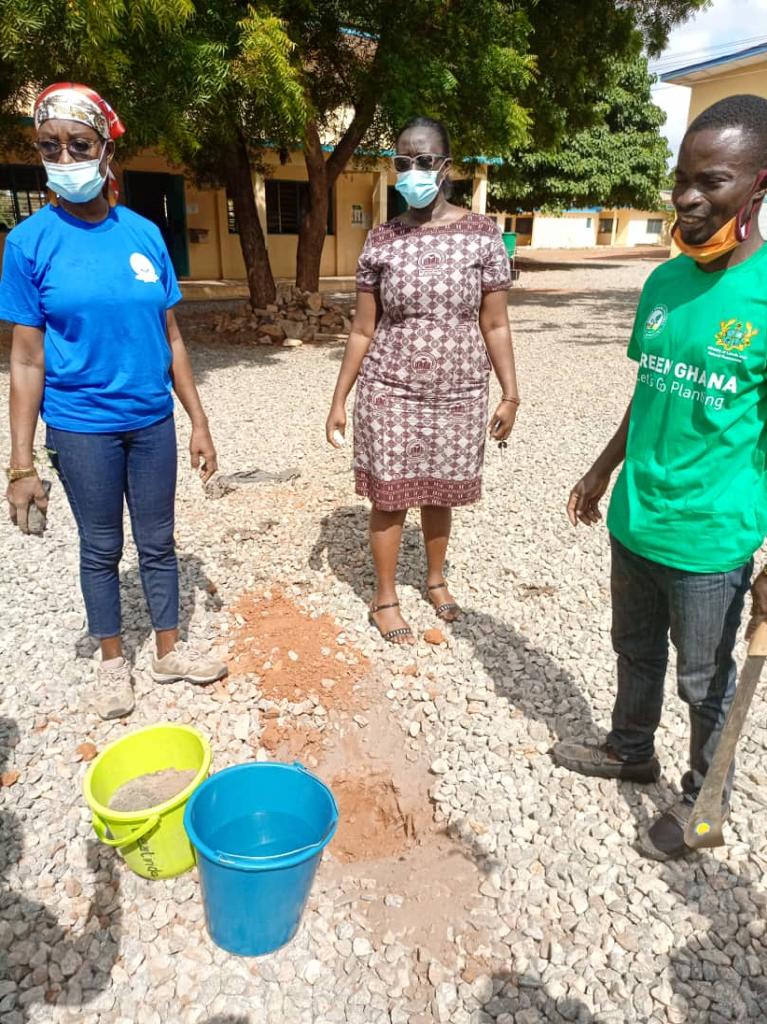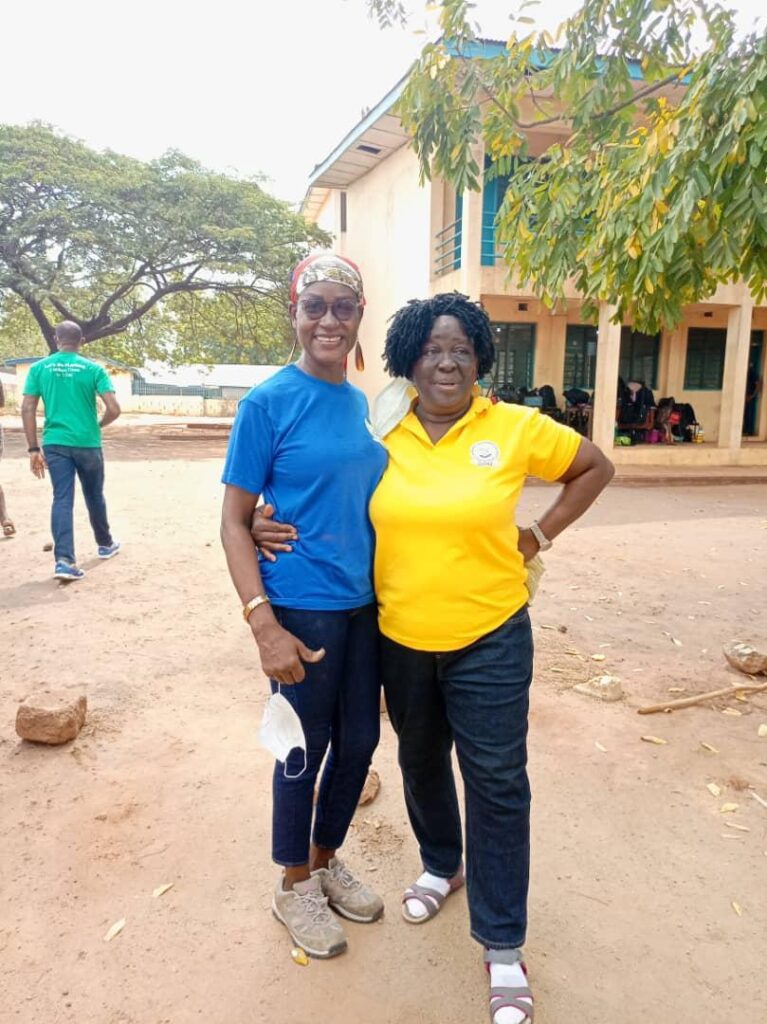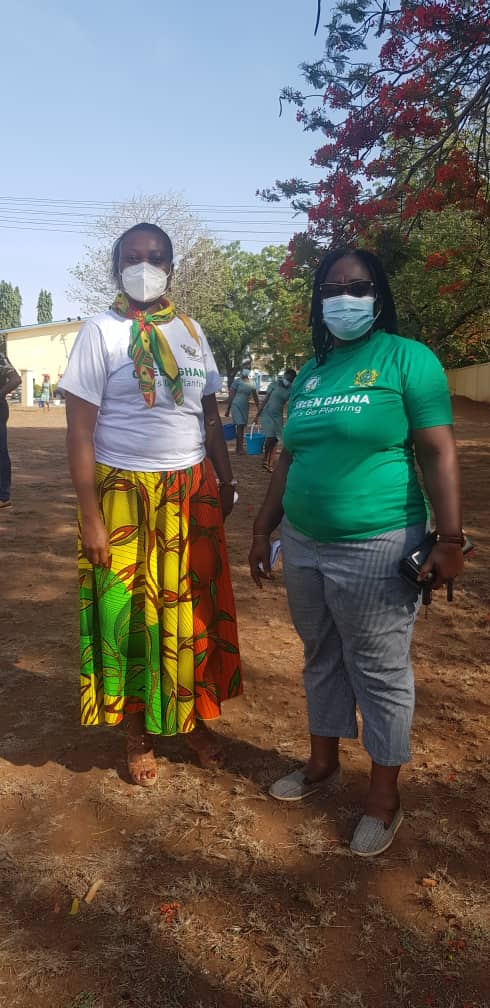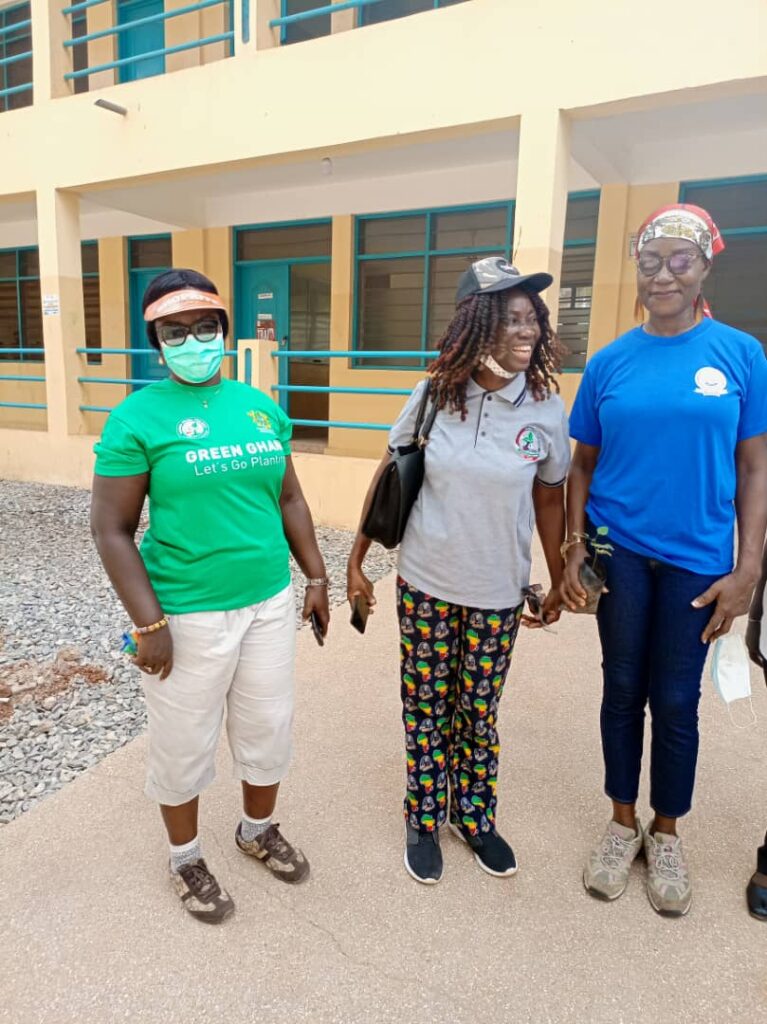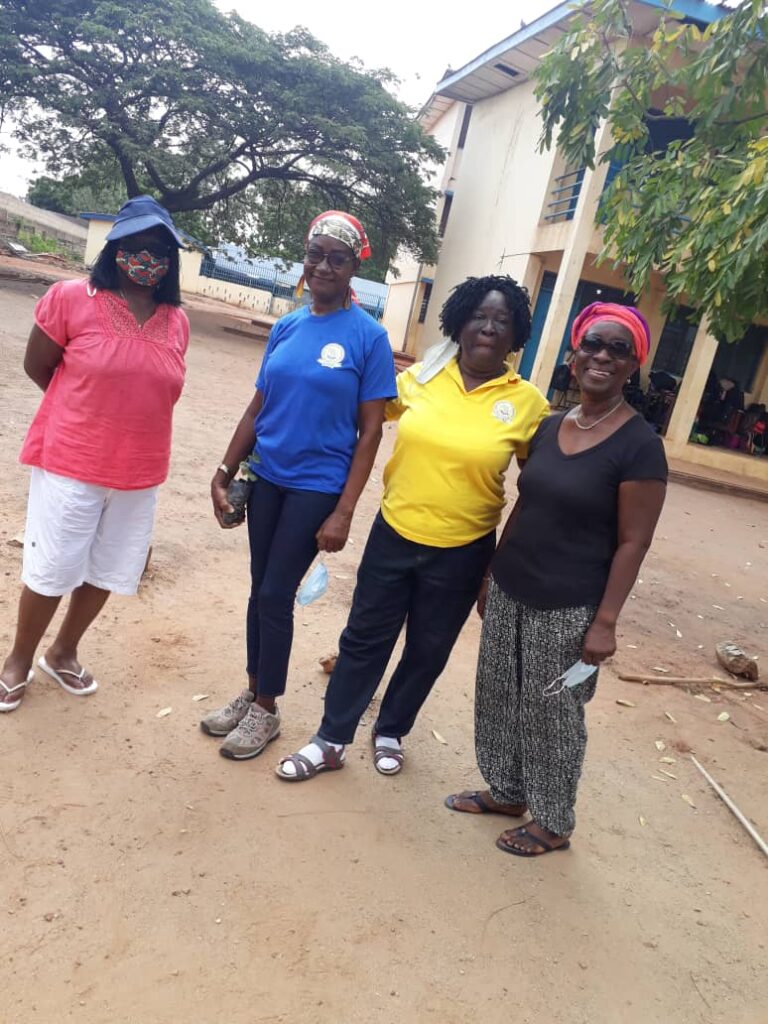 Commission of gate, 21 April 2020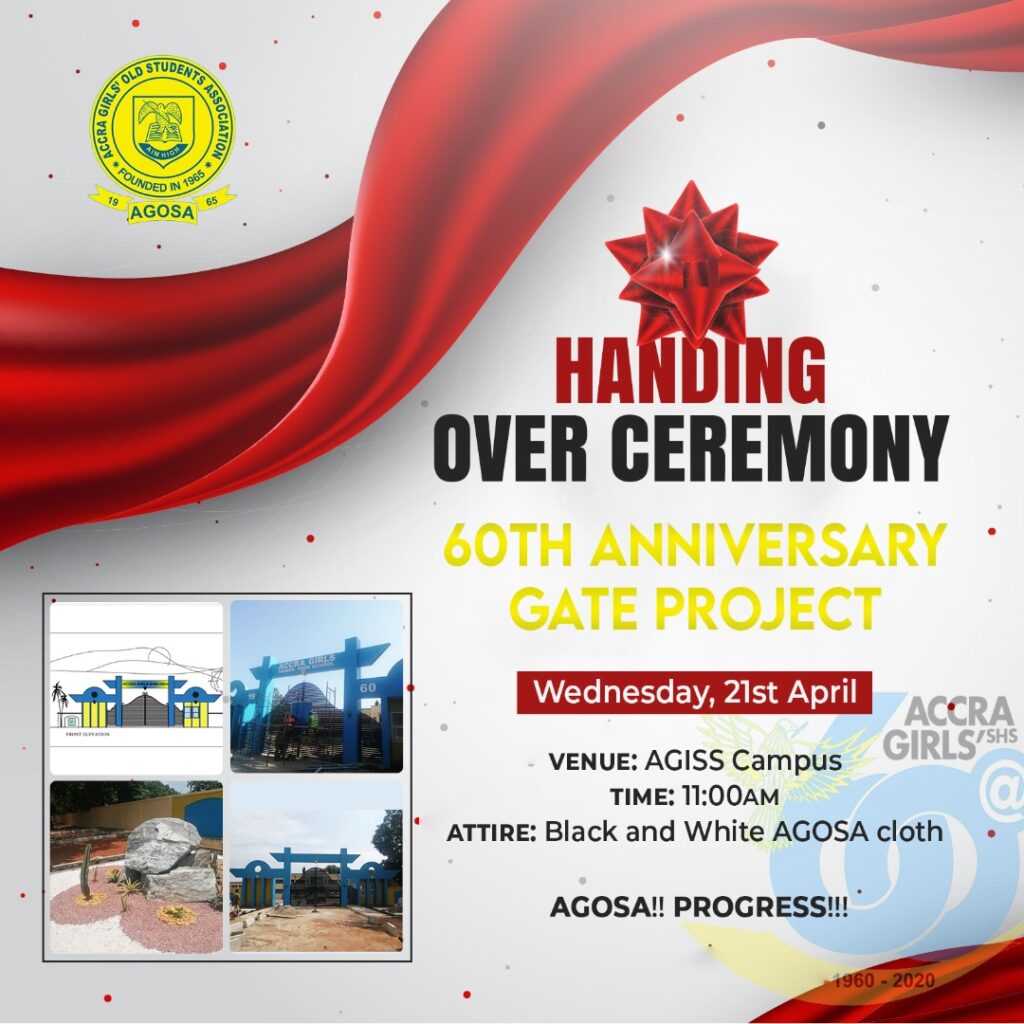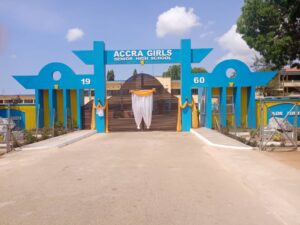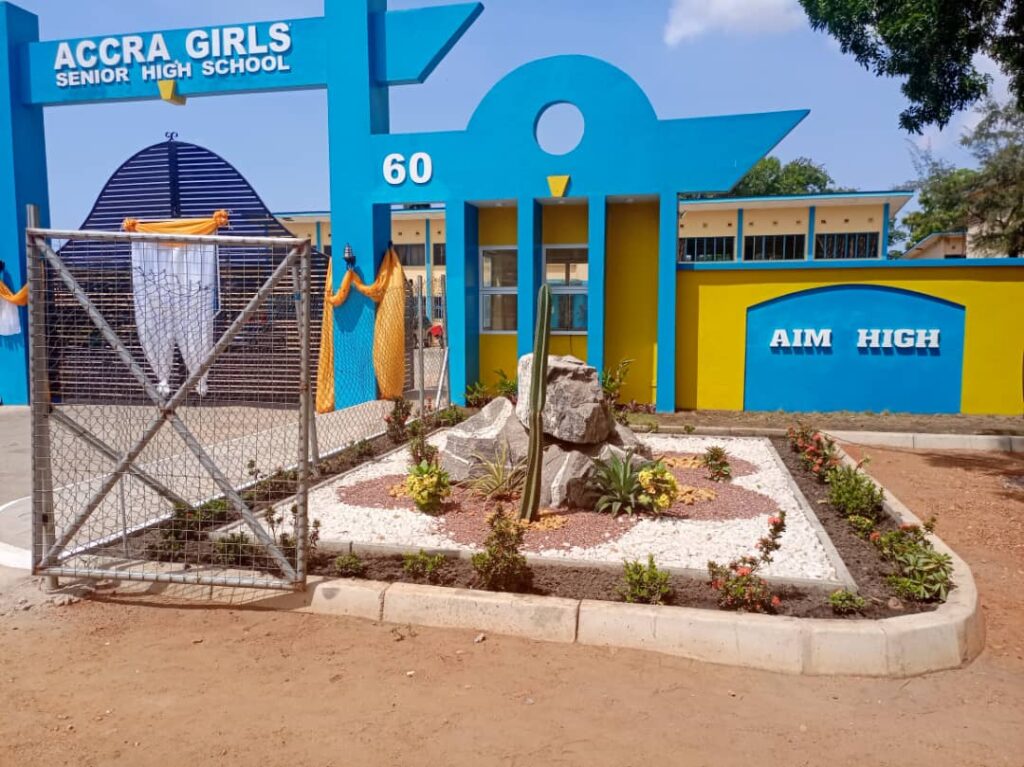 Farewell party for Mrs Joyce Akolatse
C-19 Donations 83 Year Group
The 1983 Year Group visited and presented some PPEs to the School today. According to the Headmistress the donation was timely. Let's continue to support the School with our widow's mite. Faith Klutse & Patience Okantey presented the items on behalf of their Year Group. AGOSA National President and Organizing Secretary were there to support the Year Group
Regional debate win by AGSHS
64th Independence Day Celebration Debate Competition. Accra Girls SHS has won regional debate contest. They were not presented with certificate or trophy. Notice to the school to compete was short. Congratulations to the Debating Team.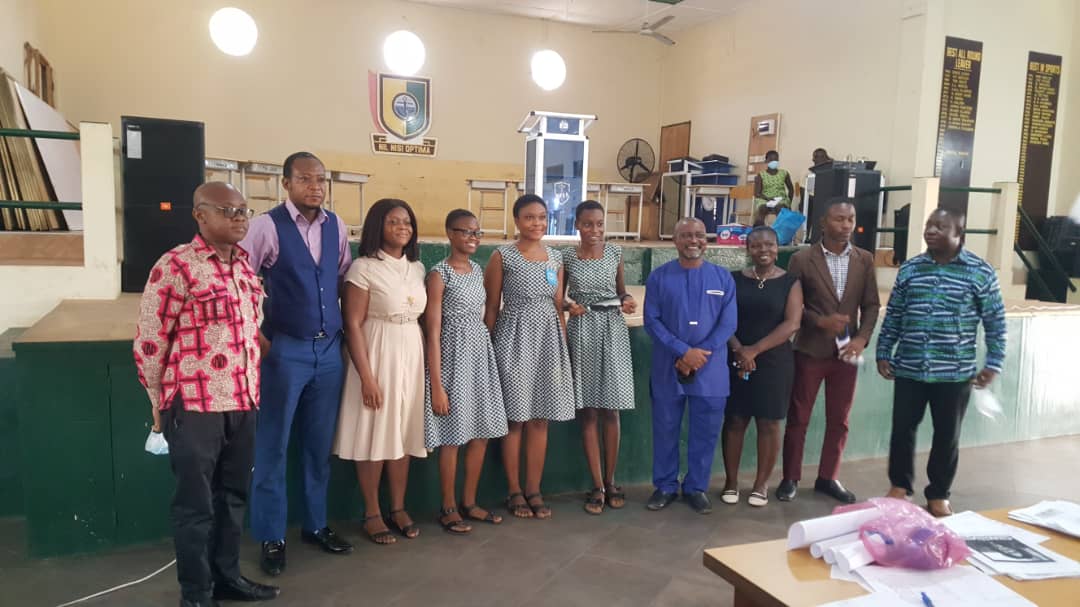 2021 AGOSA Elections
Our Registration Agenda is still on. Please communicate EC's Post On The Subject Matter on your individual platform.
All President/Assistant must create the REGISTER for their group and their ID numbers to avoid confusion.
Donations to old teachers
Our dedicated Secretary – Naa Ayeley Botchway – Brown presented our end of year gifts to Ms Roberts. Ms Roberts was very supportive of us during our formative years.
Happy New Year to every single sister on this platform. We wish you and your households the best of the year and beyond. Let us all challenge each other to bring out the BEST out of each other. There are lots of opportunities to be had even in a pandemic – let us continue to spot such opportunities to change something small in the WORLD.
If this pandemic has taught us anything, it has driven home the message we've all been taking for granted….LIFE….. IS INDEED TOO SHORT(this is no longer a cliché)! For those of us who have lost someone through this pandemic, know COVID 19 is real.
Family isn't always one made of same blood. We have earth families who can be a blessing onto us. It is important to walk this earth; appreciating our BLESSINGS, and as God blesses us, we owe a responsibility to the UNIVERSE to be a BLESSING onto someone else.
An independent 1984 Year Group
We announce with great pleasure that an independent 1984 Year Group has pledged to align itself fully with the National Association. The Year Group was formally inaugurated today at the Coconut Grove Regency Hotel. The Executive Officers were inducted into office by Rev. Hedwig N L Quist, a member of the '84 Year Group.
Members of the National Executive Body, Reps of some year groups, EC and the Headmistress were invited to witness the simple but impressive ceremony. The National President doubled as the Chairperson and Guest of Honour for the occasion.
We say CONGRATULATIONS!!! to all members of the 1984 Year Group and warmly welcome them on board the AGOSA National Train.
*1984 Executive Officers*
1. *President Beatrice Oforiwa Tannor
2. *Vice President*Mary Twum Barimah
3. *Secretary* Theodosia Naazar
4. *Treasurer*Jacobina Vanderpuye
5 . *Organising secretary*Ellen Duplan
6. *Diasporan Affairs*Diana Pappoe, Comfort Offei
Events 2020
GETFUND donates bus
The school has taken delivery of a new bus.
Miss Naa, Ghana's Most Beautiful 2020, visited the School and interacted with the students. She also donated some books to the School.
Events 2019
Handing Over and Induction Ceremony, 20 Jan 2019, AGSHS Assembly Hall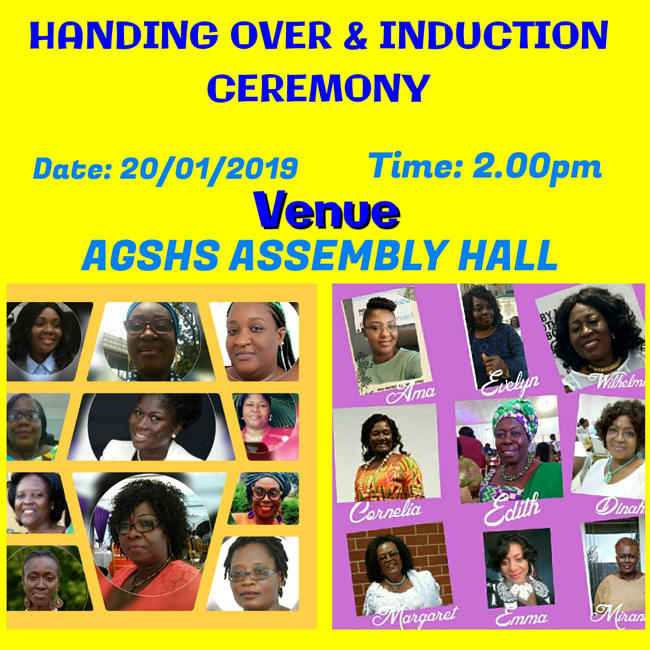 Past Events 2018
The Final AGOSA Election Results 
BELOW ARE THE VARIOUS POSITIONS WON THE BY CANDIDATES:
News/Events – Accra Girls Old Students Association or Alumni
President – Wilhelmina E.Arthur(1971)
Vice President – Regina Clottey(1993)
Secretary – Irene Anum(1978)
Deputy Secretary – Ajeiwaa Okoh(2005)
Financial Secretary – Priscilla N.K.Quartey(1975)
Treasurer – Rosemary Lartey(1986)
Public Relation Officer – Theodora Mensah (1977)
Deputy PRO – Juliana Oduraa Lartey (2006)
Organizing Secretary – Millicent Abdulai(1981)
Deputy Organizing Secretary – Charlene D.Lamptey(1998)
Chaplain – Rev. Joyce Adjorlolo(1975)
AGOSA Electoral Commission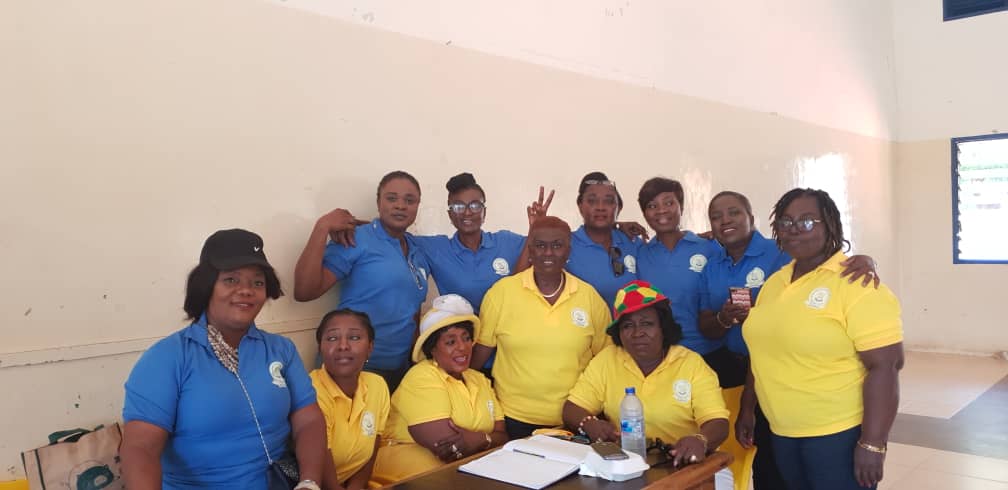 Accra Girls' SHS Choir presents the Festival of Nine Lessons and Carols on Sunday 16th December, 2018 in the School's Assembly Hall.
More pictures related to events will be posted in gallery.
Monthly AGOSA meetings
May – Joint final year students' church service cum presentation of completed projects by different year groups to mark an anniversary)
30th June – Homecoming, organized walk, fun races and dance in the evening.
October – Annual Speech & Prize Giving Day.
December- Xmas Carols night
November – Elections
End of year Jam organized by the AGOSA national
Past Events 2017
57th AGSHS Speech and Prize Giving Day
Saturday, 28 October 2017
Donations dominated this event and finishing touches were put to ongoing projects.
Donations and other surprises and gifts include the following.
4 tanks, 2 pressure pumps
A refurbished PA system
A fund-raising event to renovate the Headmistress's bungalow
GHS 12,800 for repainting the classroom block
Reburbished computer lab
Renovation of the Assembly Hall washrooms and water pump
The gifts and donations were numerous. Please read the whole event Power Point presentation.
Read the presentation – Part 1 and Part 2
29 May 2011
Memorial and Thanksgiving Remembrance Day Service
Commission of a Gh¢6,000 Resograph by AGOSA
Members can get the 40th Anniversary cloth from the school, i.e. if you do not have the jubilee cloth. Contact Mrs. Mantey, Asst Headmistress. GHC5.00 per yard
Motivational Talk By Distinguished AGOSANS, Venue: AGISS Assembly Hall, 22 June 2011 at 14:00
An AGOSA star Patricia OFORI just fell. She was playing football for the national team and this sent her to the US – continue reading: http://ghanasoccernet.com/2011/04/video-ex-black-queens-player-patricia-ofori-killed-in-car-accident-in-the-usa
The demise of an Agosan, Ellen Ashitey 84/85 has been reported.
May their souls rest in perfect peace – Funeral arrangements will be announced later. Let's come to the Memorial Service in our numbers and to pray together for ourselves. It could be anyone.
News/Events 2010 (Golden Jubilee Activities)

With the provision of five decades of quality education, the Accra Girls Senior High and AGOSA lined up a number of activities to mark its 50th anniversary which began with a launch in October 2009.

The year-long celebration was on the theme: "Sustaining Quality Girl-child Education, 50 years beyond." The year-long event included a fun fair, games with sister schools, clean-up exercises at the Dzorwulu Special School and Maamobi Polyclinic, a float through the principal streets of Accra, home-coming for old girls, fun games for staff and old girls, a dinner dance and variety entertainment night, which was climaxed with a Speech Day and a Thanksgiving Service in October 2010. Please find below events and dates marking the golden jubilee celebrations, related diverse publications in Ghanaian newspapers and last but the least, enjoy viewing the photos in the Photo Gallery.
AYEKOO TO ALL THE AGOSA EXECUTIVES – A HERCULEAN TASK HIGHLY ACHIEVED!!!

Fun fair – 13 March 2010
Fun Games (with sister Schools participating) 12 June 2010
Clean-up & Donation to Dzorwulu Special school – 19 June 2010
Jubilee Float – through principal streets of Accra – 26 June 2010
Homecoming of old girls – 21 October 2010
Jubilee Speech Day – 23 October 2010
Thanksgiving service – 24 October 2010
Dinner Dance – 30 October 2010
End Of Year Meeting & Bring Your Bottle Get-Together. Venue: AGISS Assembly Hall, Sunday, 5 December 2010 from 2:00 pm to 6:30 pm
News/Events 2009
Launch of the Golden Jubilee Anniversary and its Cloth- 23 October 2009