Assistant Headmaster's office refurbished by 2009/1971 Year Groups
AGOSA *2009 and 1971* Year Groups have collaborated and refurbished the Assistant Headmaster's office. Work done included painting and hanging cabinets to decongest the office. A new notice board, air conditioner and television have been installed to make the room more congenial for work.
We say well done to the two Year Groups.
From:
Execs
Before refurbishment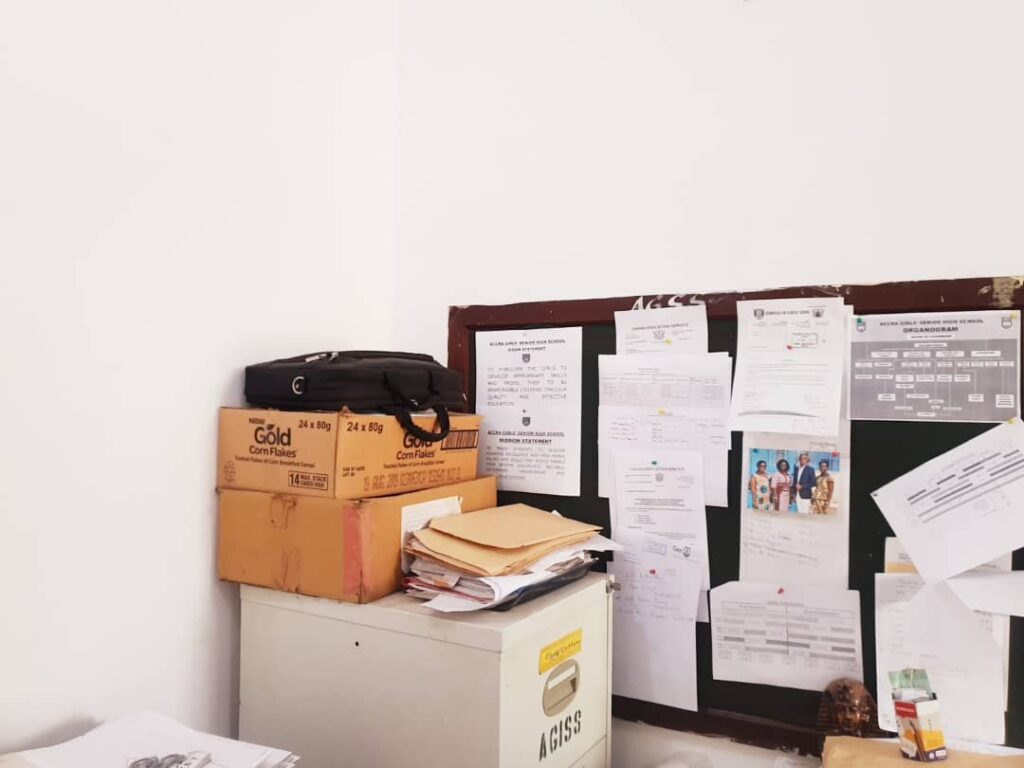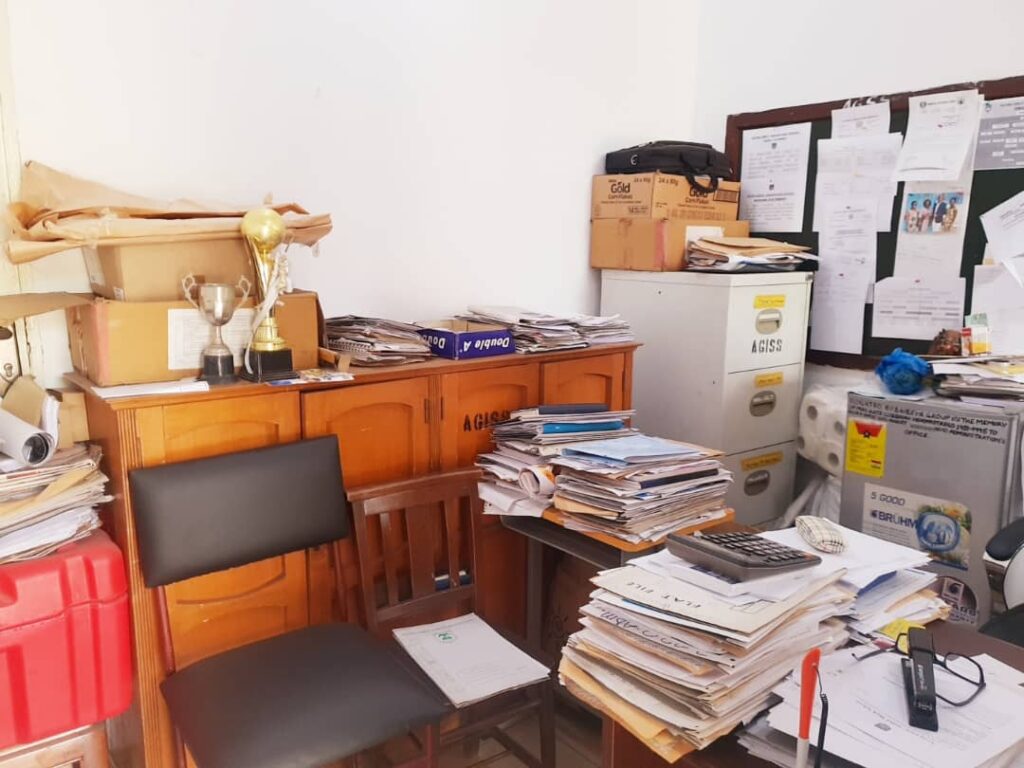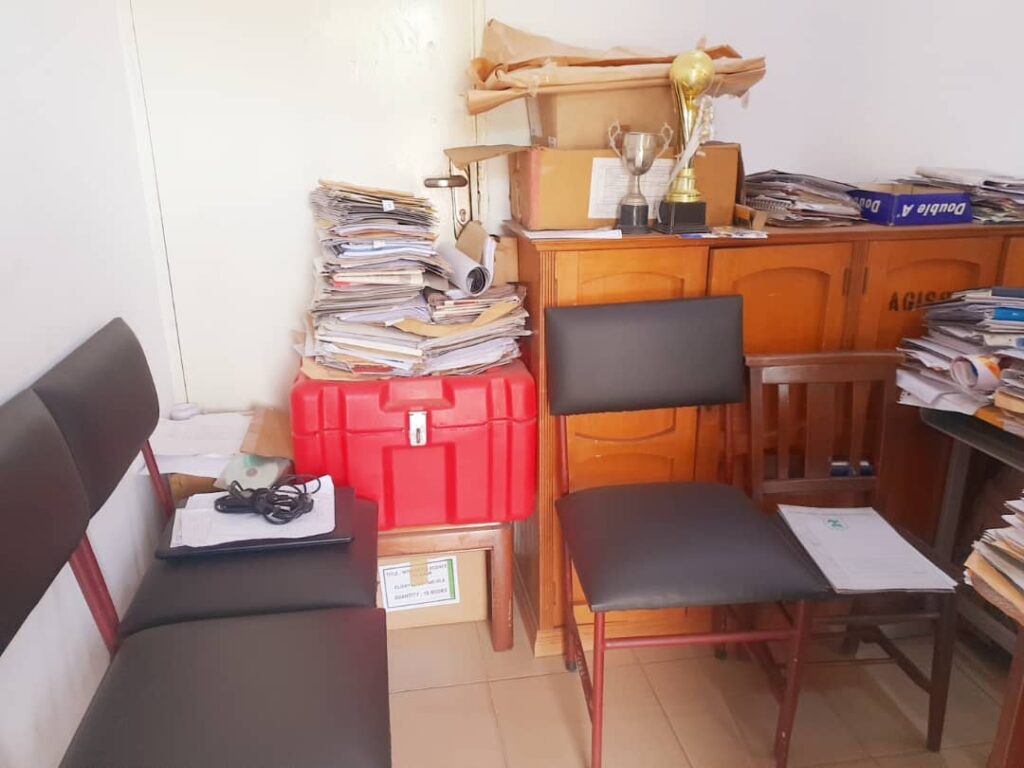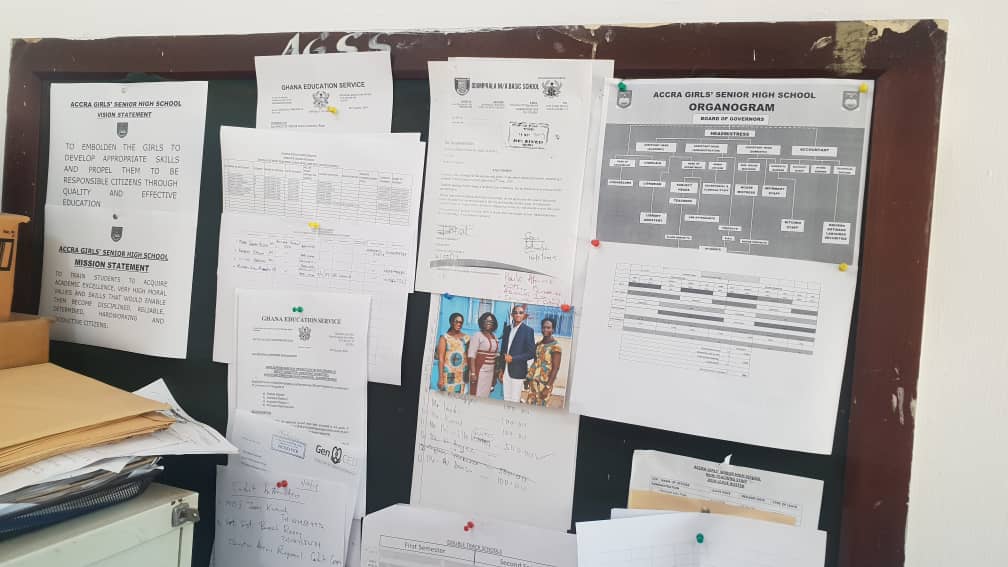 After refurbishment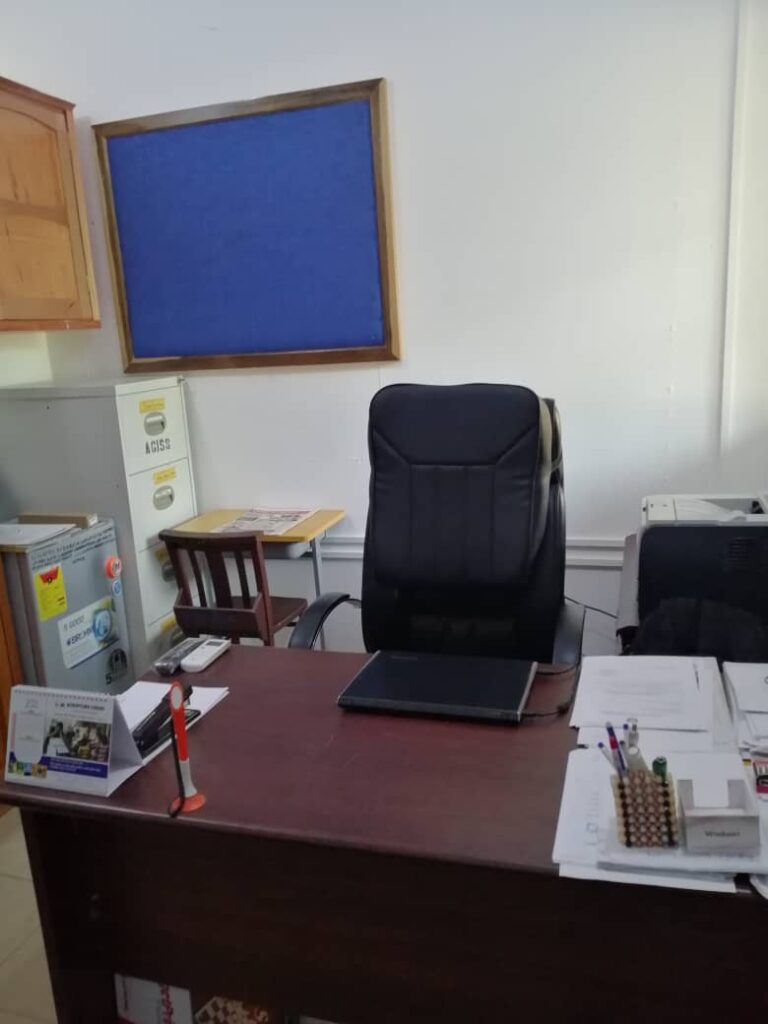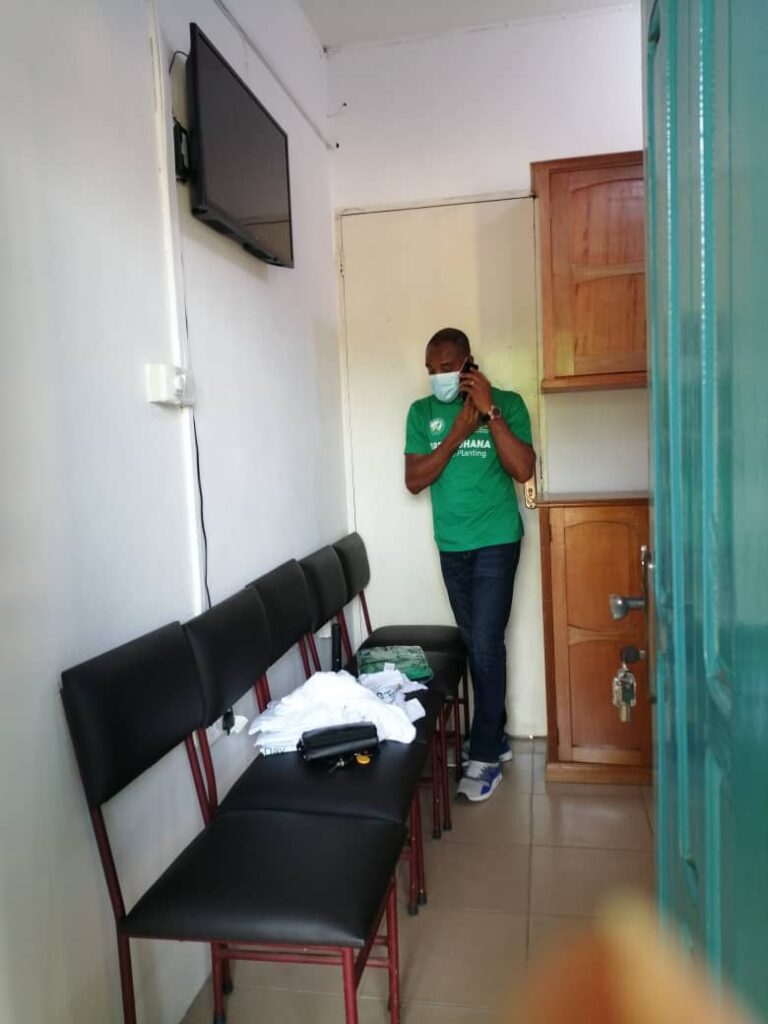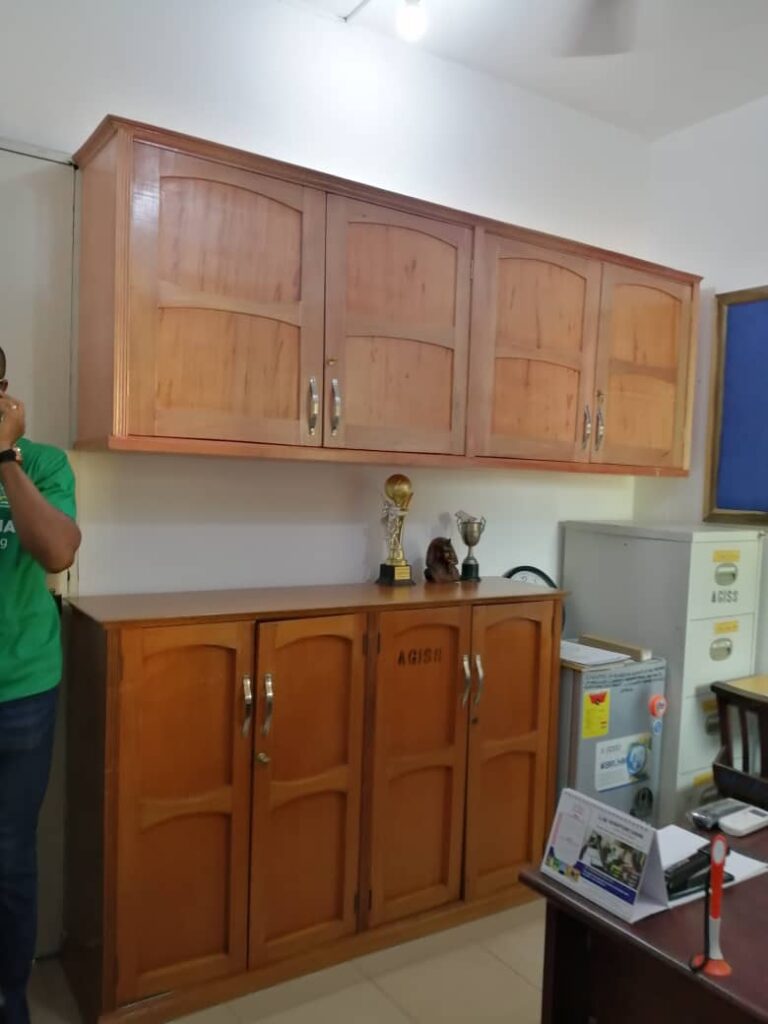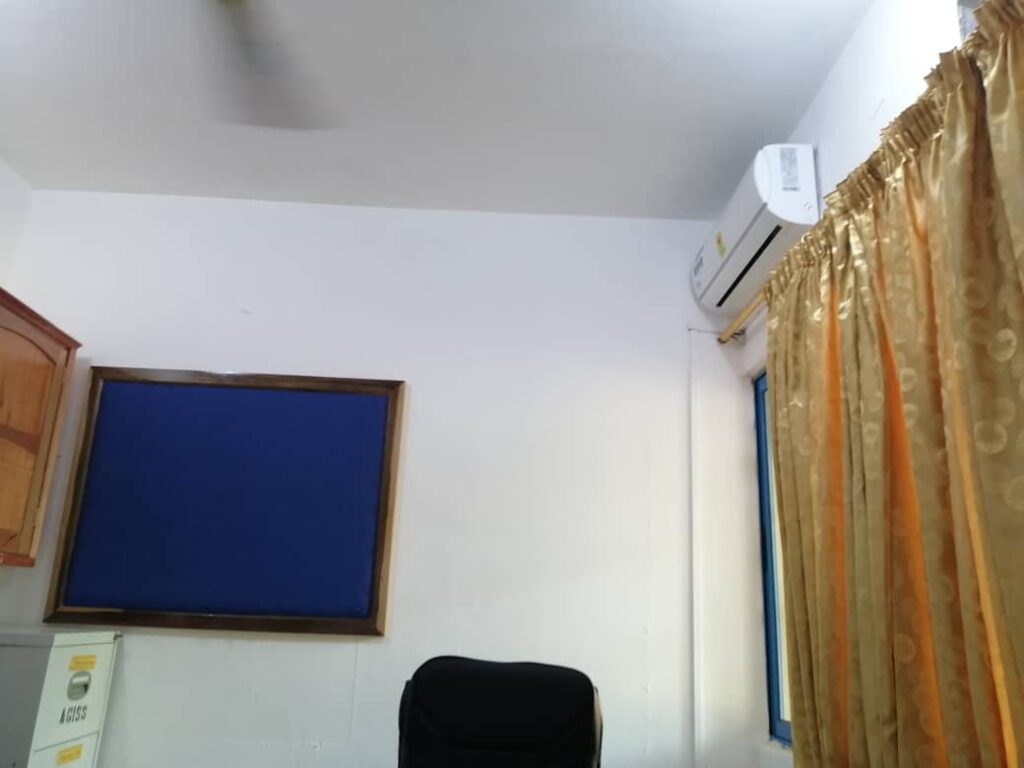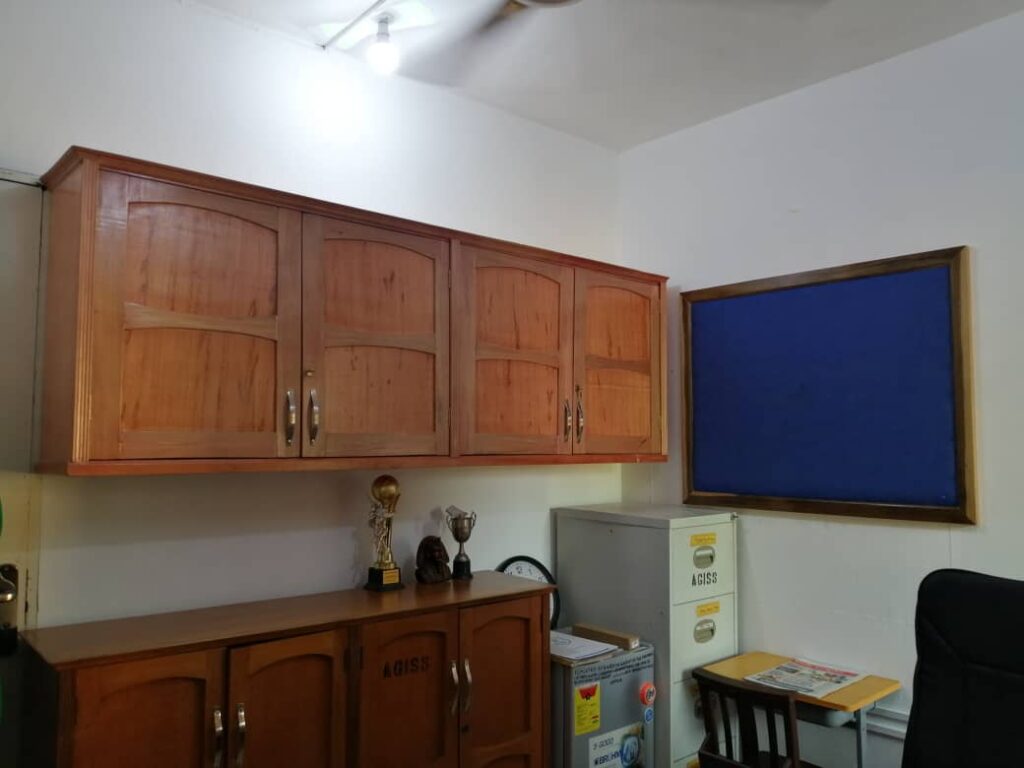 1970 Year Group Anniversary Project Handing over

The 1970 Year Group will hand over renovation works they have done at the Home Economics Department to mark their 50th Anniversary.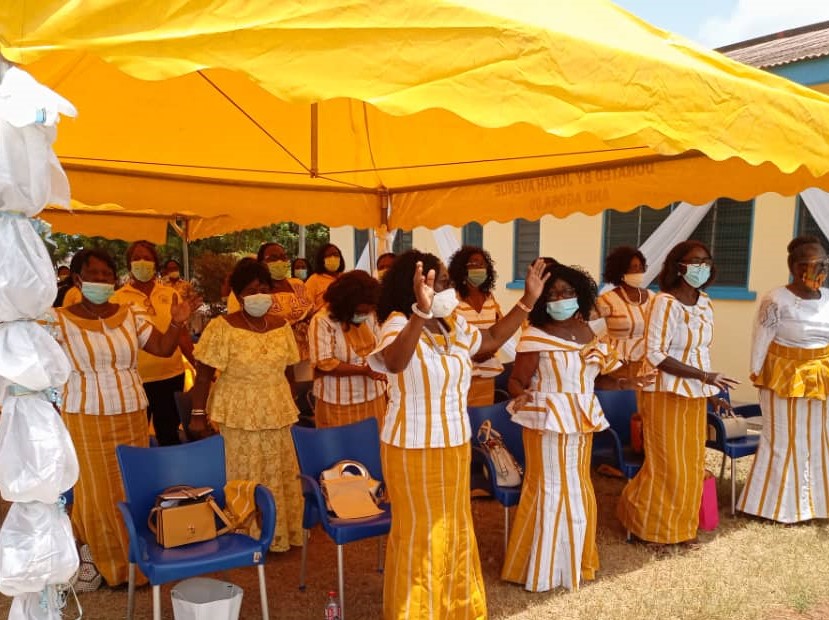 2020 Projects
JOINT HANDING OVER OF COMPLETED PROJECTS:
I. RENOVATED GREEN BUCKMAN HOUSE WASHROOMS AND BATHROOMS
II. ASSEMBLY HALL METAL RAILS
The Green Buckman House washrooms and bathroom renovations which was started in September 2020 have been completed at the total cost of Ghs55,380.00 with contributions received from some old students of Green Buckman House.
The Executives have also contributed money and funded the cost of Ghs4,610.00 for metal rails which have been mounted on all the staircases leading to the Assembly Hall.
Handing over of the two projects will take place on Thursday, 26th November, 2020 at 1.30pm.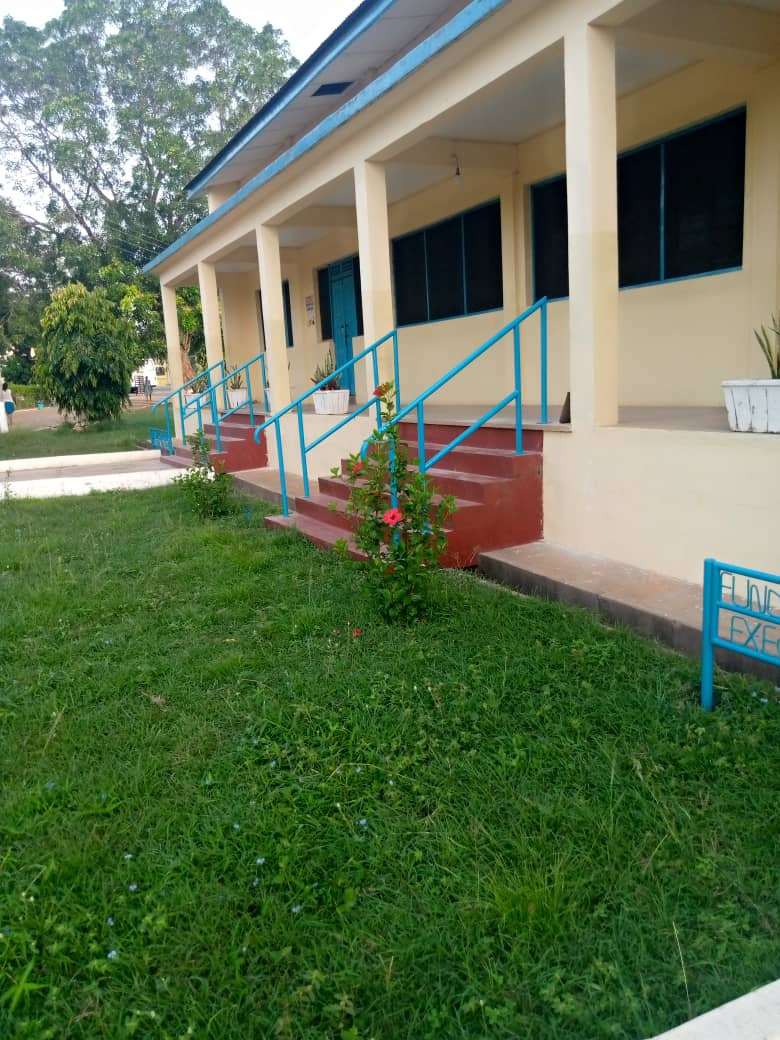 At last, the construction of our long awaited wall has started.
26 Jan 2018
Hurray !!!Cutting the sod.The PTA chairman, the headmistress and Sis Awurabena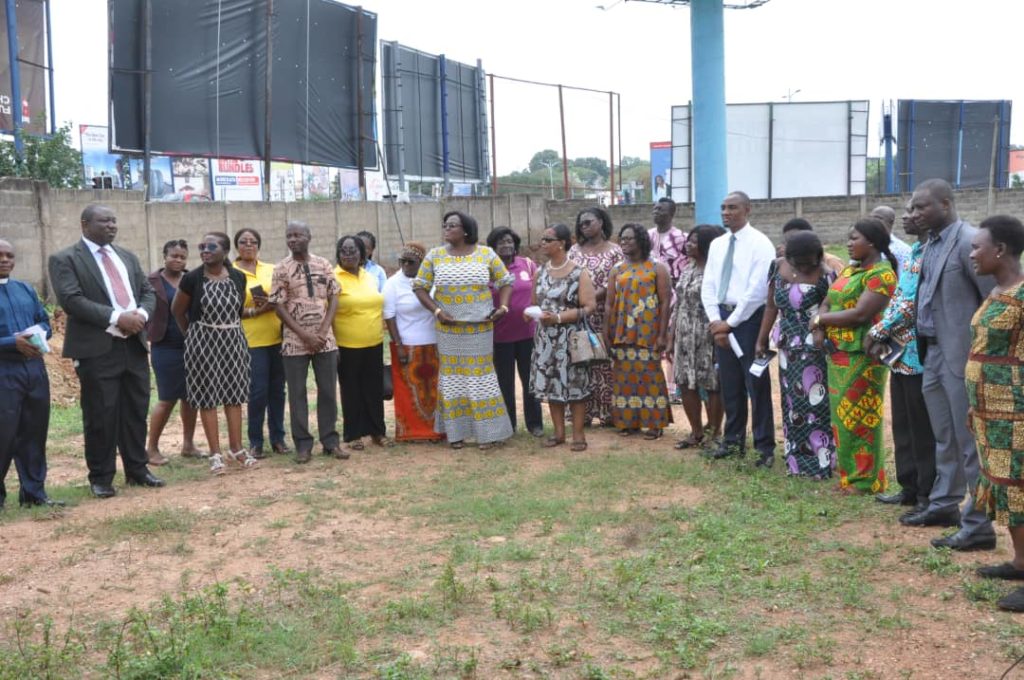 A sod cutting ceremony took place today at the school for work to begin on the construction of the wall.Present to witness the ceremony were the board members of the school and the chairperson Sis Awurabena Okrah, the PTA chairman, Mr Thompson, the head mistress Mrs Joyce Acolatse,members of the AC, a rep from the Ga Municipal Assembly and members of staff.
Cutting the sod.The PTA chairman, the headmistress and Sis Awurabena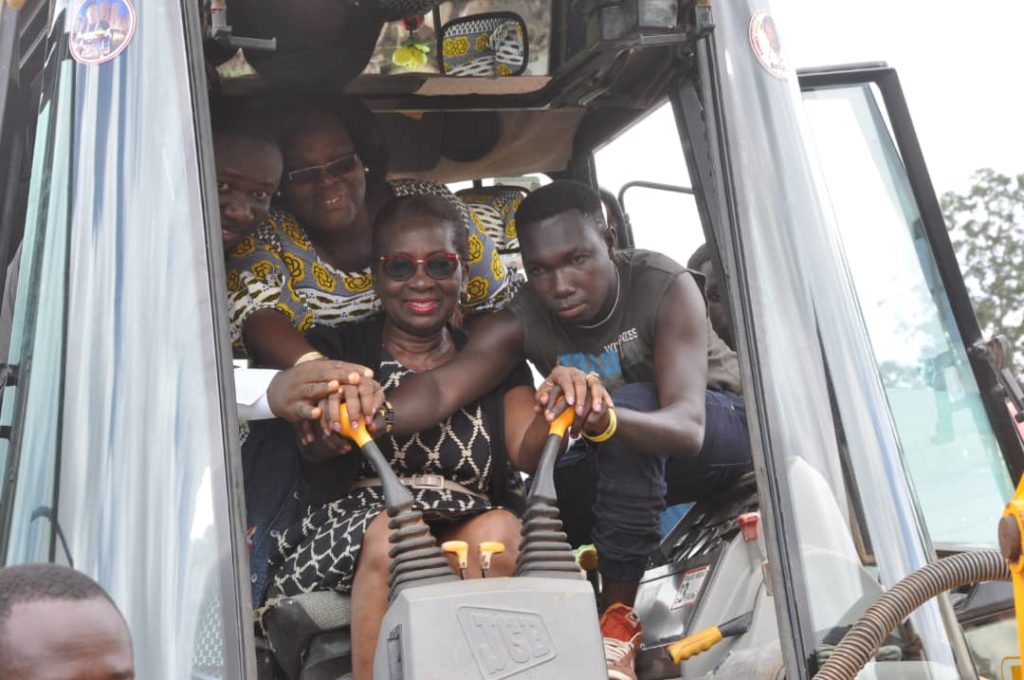 Agosa members present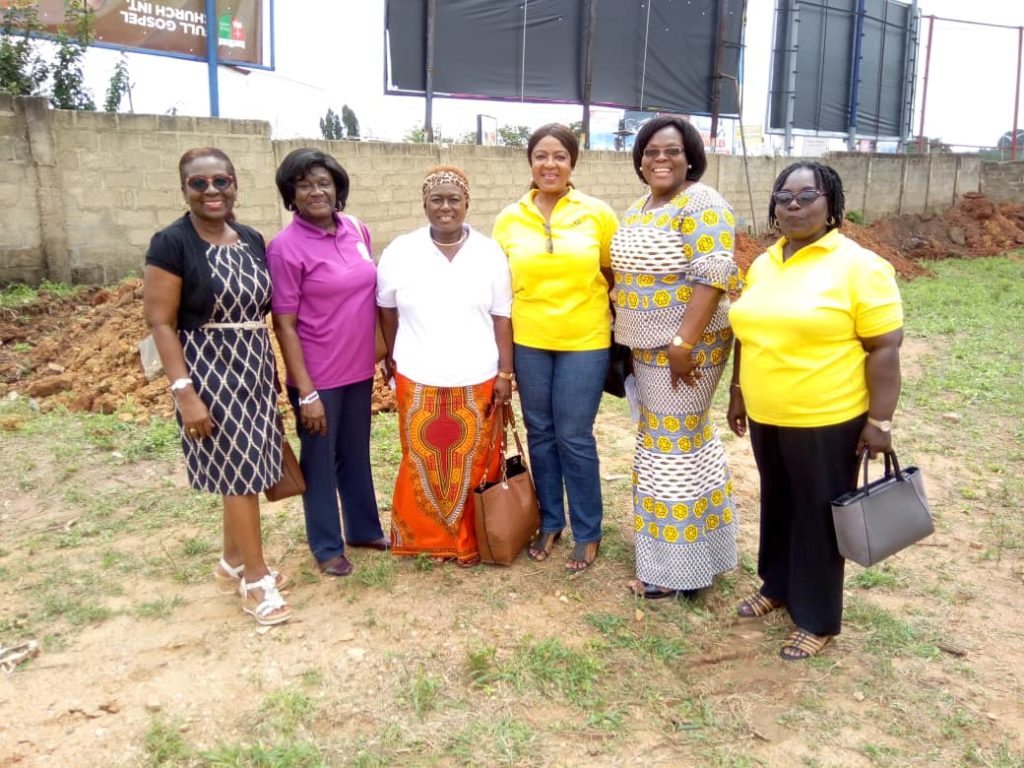 From left, Ewurabena Okrah, Cornelia Amoah, Miranda Dickson Amanfu, Dinah Plahar, Joyce Acolatse, and Evelyn Alabi.
Other Projects
1. Rehabilitation of the Headmistress ' s Bungalow
2. Expansion of the Dining Hall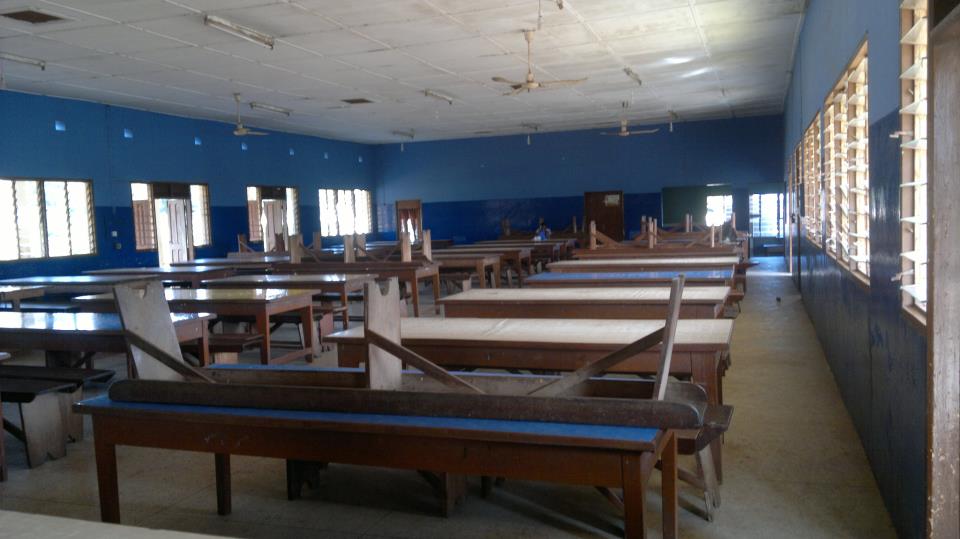 3. Expansion of the Assembly Hall
4.Generator Plant
5. Extention and Construction of the School Wall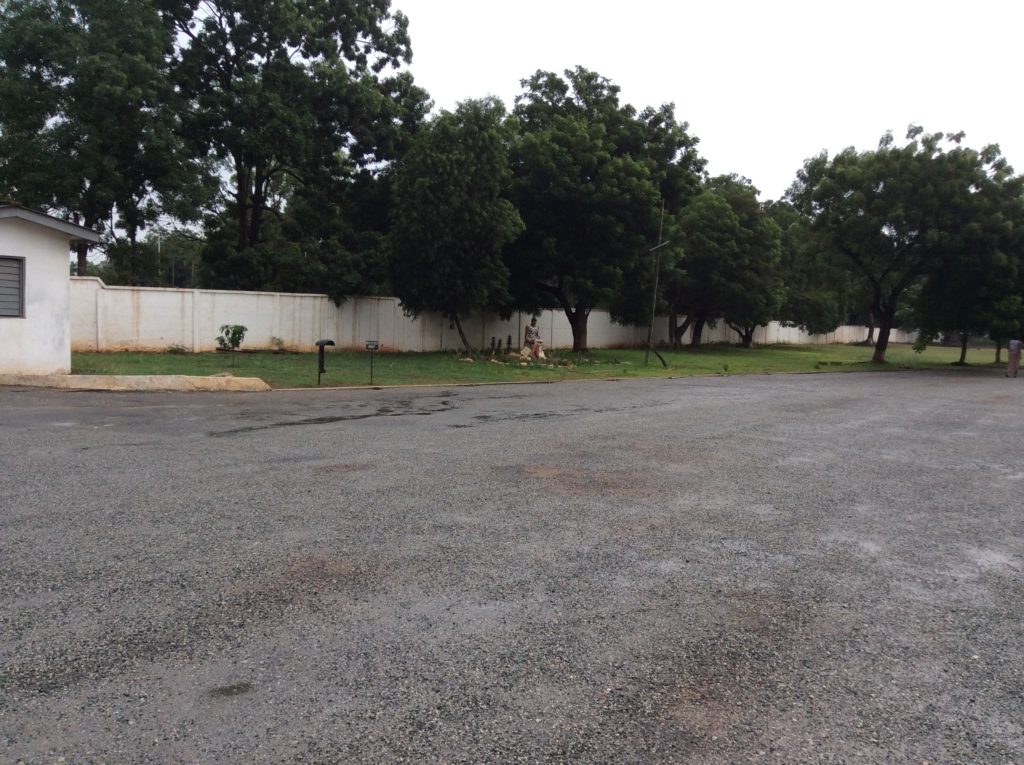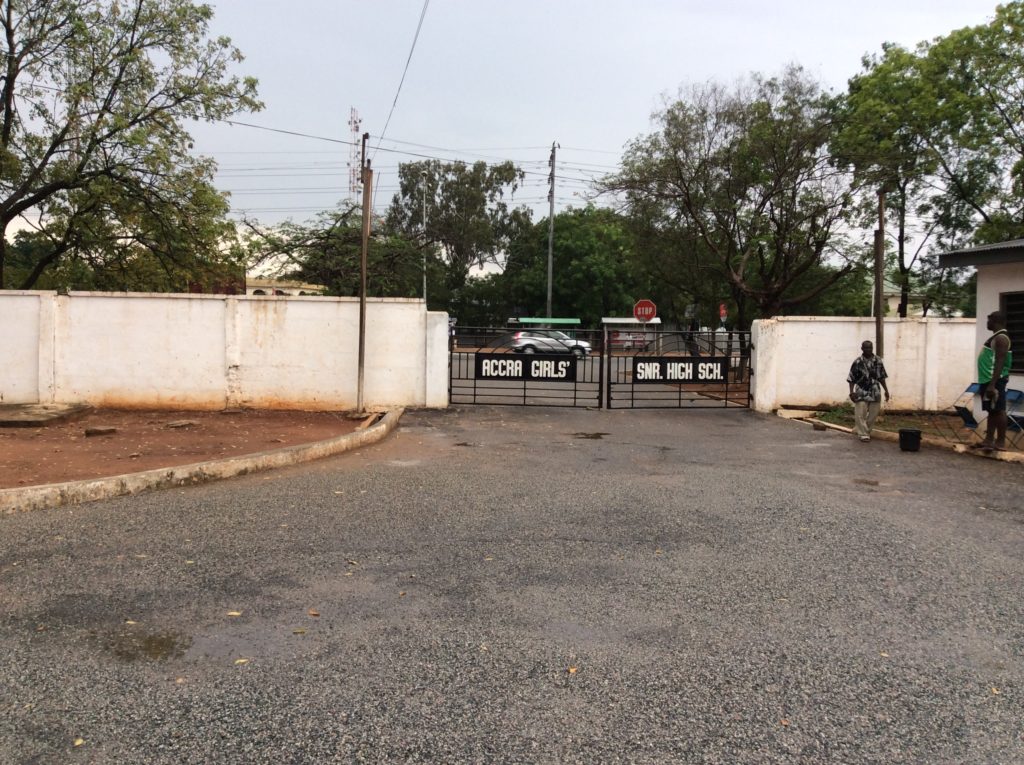 6.Beautification of the driveway and reconstruction of the School Gate
7.Lanscapping and Grassing of Compound

8.Science Block Washrooms
9. Provision of Graph Boards in all Classrooms
10. Past Questions in Booklet form e.g. Kwesi Prah for Government
11. Smart Boards – Five(5)
12. Renovation of Chemistry, Biology and Physics Labs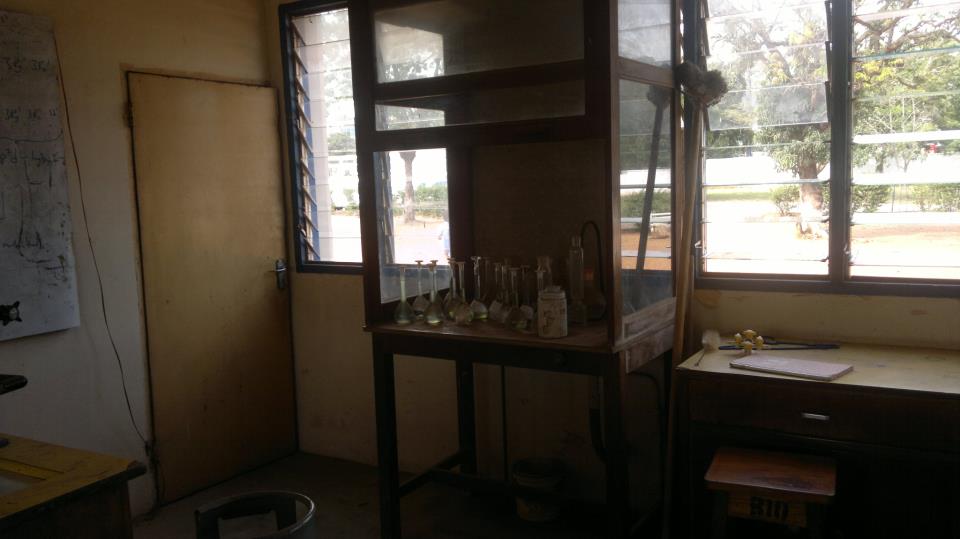 13. Renovation of Home Economics Department
14. Renovation of Visual Art Department

15. Computers (40) Projectors (2) Risograph (1)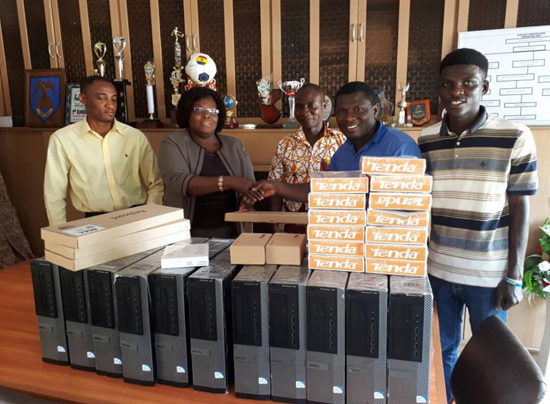 16. Computer Tables and Chairs – Sixty (60)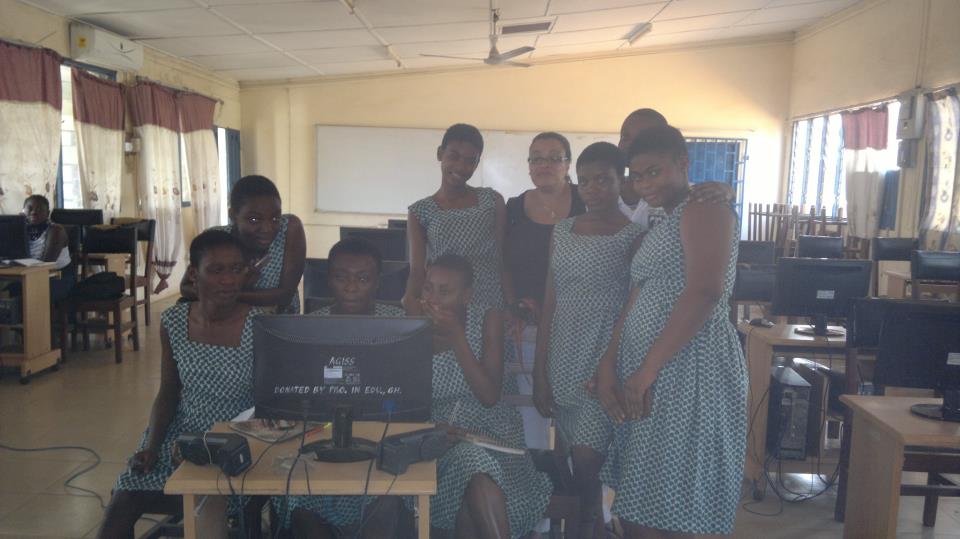 17. Renovation of Gibson(white house) and Buckman (green house) Bathrooms.
18. Walling of Gibson (white house) Buckman (green house)
19. School Bus (1) – VIP type(Toyota Coater)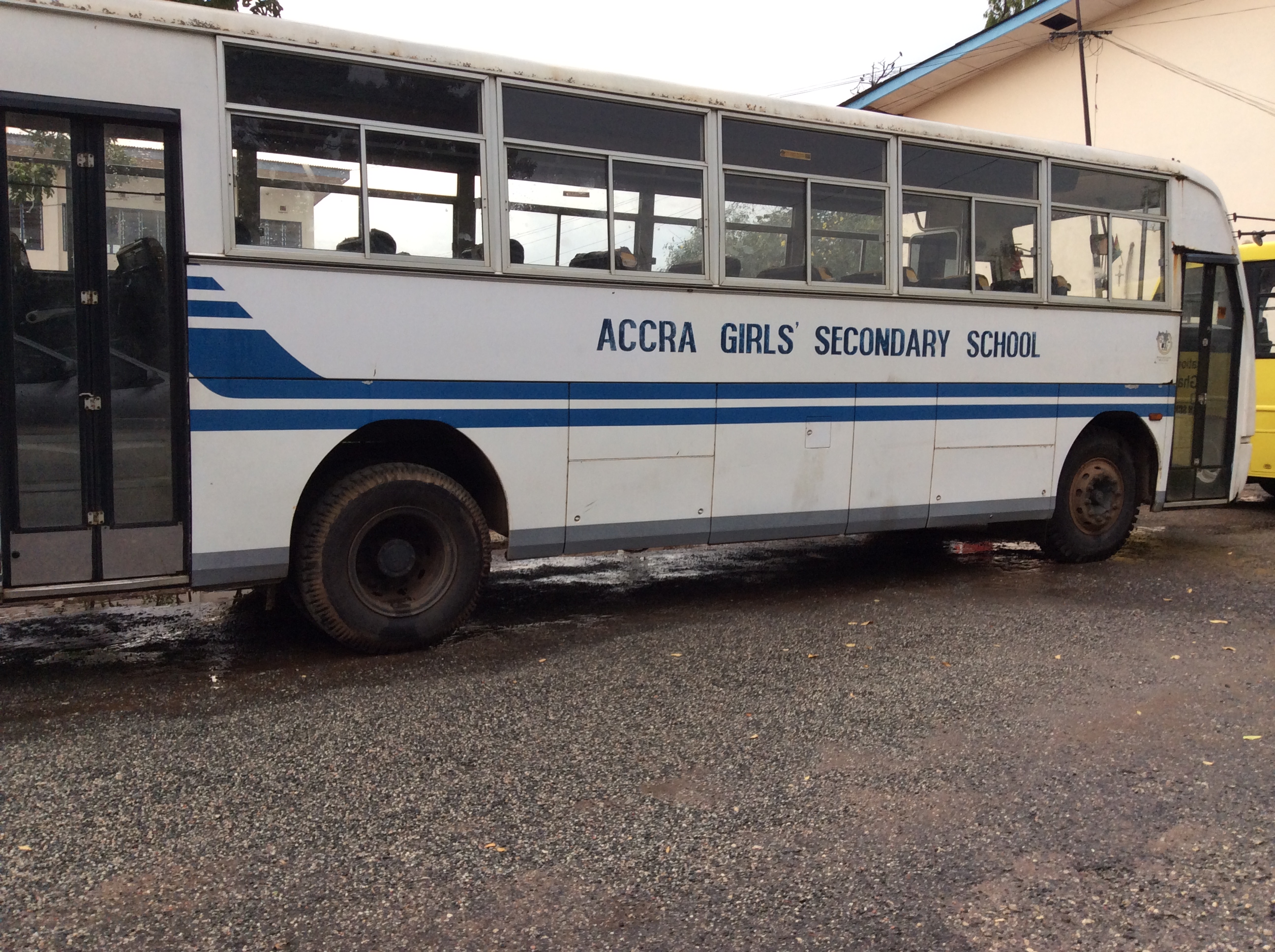 20. Six extra Security Personnel
21. Uniform for all Security Personnels
22 . Block of Flats for Teachers
23. Ten Canopies
24. Sporting Equipment: volley Ball, Basket Ball, Net Ball Poles, Football, Handball Polls and Balls
25. Dining Hall Tables
(100) – Benches (200)
26. School Band
27. Choir Robes
28. Weather Station
29. Assembly Hall Stage
Curtains/Tiling of Stage.
Projects in 2014